Stocks Shed Gains, Technology Lags Behind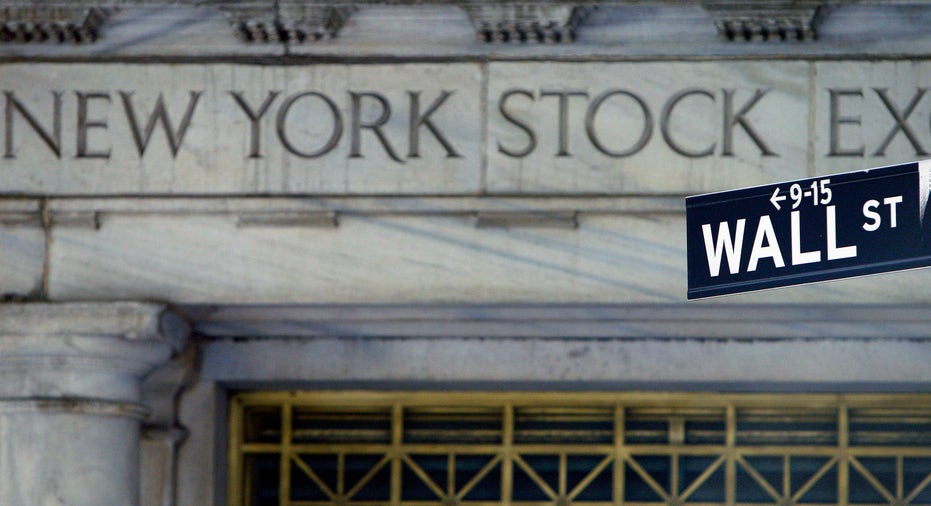 FOX Business: The Power to Prosper
The markets shed steep gains and fell modestly into the red after technology and materials shares lagged behind significantly.
Today's Markets
As of 3:26 p.m. ET, the Dow Jones Industrial Average fell 19 points, or 0.15%, to 11,543, the S&P 500 dipped 2.4 points, or 0.19%, to 1,210 and the Nasdaq Composite slumped 16 points, or 0.61%, to 2,561. The FOX 50 slid 3.5 points to 871.
AT&T (NYSE:T) and Verizon (NYSE:VZ) were the worst-performing components on the Dow in late trading, while other big technology names like Intel (NASDAQ:INTC) struggled as well. Meanwhile, financials like American Express (NYSE:AXP) bucked the negative momentum and traded higher.
The Department of Justice is moving to oppose AT&T's purchase of T-Mobile -- a $39 billion deal -- on anti-trust grounds.  Consumer advocates have argued that the merger would create an enormous mobile operator, and reduce competition significantly, potentially causing higher prices.  AT&T shares were down sharply on the news.
The state of the economy is also a key concern among market participants as recent data have shown the global recovery has deteriorated considerably.  The monthly employment report, which is widely considered to be one the most important gauges of the economy, is slated for release on Friday.  The unemployment rate is forecast to stay above 9% in August, while the economy added 83,000 jobs.
The private sector tacked on 91,000 jobs last month, short of the 100,000 analysts predicated, according to payroll processor ADP.  The ADP report is seen as a somewhat accurate predictor of the broader employment situation.
Firms announced plans to layoff 51,114 employees in August, falling from a 16-month high of 66,414, according to Challenger, Gray & Christmas.
Factory orders climbed 2.4% in July, quicker than the 1.9% economists had forecast.  While the report is a lagging indicator, it will figure into third-quarter economic growth figures.  Shares of companies that make long-lasting goods such as General Electric (NYSE:GE) and Boeing (NYSE:BA) can be particularly affected by these data.
The Federal Reserve is mulling new methods of stimulating the economy, minutes released on Tuesday revealed. The central bank already has a highly-expansionary monetary policy stance, keeping long-term interest rates at essentially 0%, and just ended a broad quantitative easing program called QE2 in June.  However, most Fed policymakers believe the economic outlook as deteriorated sufficiently to employ different methods to speed up the pace of expansion, the minutes showed.
Market participants may see weak or upbeat data as positive developments: "Upbeat numbers suggest the U.S. isn't as close to the precipice as some may think, whilst a shortfall adds weight for further rounds of" quantitative easing, Ben Critchley, Sales Trader at IG Index, wrote in a research note.
August has been a tumultuous month for the markets: the Dow has traded in a nearly 1,500 point range and has experienced sharp selloffs and rallies, often immediately following each other.  Despite soaring 3.7% in the last three days alone, the blue chips are still in the red by 4.8% for the month, and the broader S&P 500 remains down 6.1% for August.
Energy markets had little response to a mixed weekly energy report from the Energy Department. Crude inventories jumped 5.3 million barrels, much larger than the 400,000 increase analysts expected.  However, gasoline stocks sunk 2.8 million barrels, a wider draw than the 1.1 million that was anticipated.
Light, sweet crude fell 9 cents, or 0.1%, to $88.81 a barrel.  Wholesale RBOB gasoline gained 4 cents, or 1.2%, to $3.03 a gallon.
In currencies, the U.S. dollar rose 0.05% against a basket of world currencies, while the euro dipped 0.26% against the greenback.
Gold rose $1.90, or 0.1%, to $1,832 a troy ounce.
Gasoline prices at the pump ticked higher overnight, and have been on an uptrend over the past week.  A gallon of regular costs $3.62 on average nationwide, down from $3.71 last month, but well higher than the $2.68 drivers paid last year.
Foreign Markets
The English FTSE 100 rose 2.8% to 5,394, the French CAC 40 jumped 2.4% to 3,257 and the German DAX gained 2.5% to 5,785.
In Asia, the Japanese Nikkei 225 edged higher by 0.01% to 8,955 and the Chinese Hang Seng leaped 1.6% to 20,535.