Stocks End Higher as Traders Brush off Greek Jitters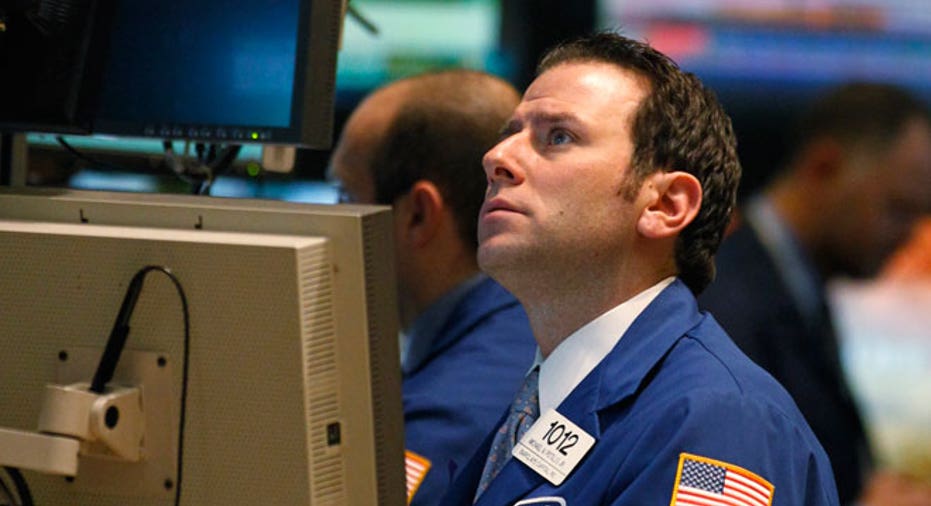 FOX Business: The Power to Prosper
The markets shed early losses and closed in the green as traders grew more hopeful Greece may be able to reach a deal with international creditors and stave off a potentially damaging default.
Today's Markets
The Dow Jones Industrial Average rose 33.1 points, or 0.26%, to 12878, the S&P 500 gained 2.7 points, or 0.2%, to 1347 and the Nasdaq Composite climbed 2.1 points, or 0.07%, to 2904.
McDonald's (NYSE:MCD) and Walt Disney (NYSE:DIS) were the two best performers on the Dow by a wide margin on Tuesday. Meanwhile, Bank of America (NYSE:BAC) lagged behind. On a broader basis, energy names were the best performers, but basic materials shares struggled.
With very little in the way of economic news on the day, traders were focused on developments in Greece and a smattering of corporate news.
Greece and its rescuers were close to a deal on Tuesday that would provide the country with much-needed rescue aid, according to a report by Dow Jones Newswires. Historically such talks have been quite fluid, and, as such, reports do not always come to fruition.
Indeed, Greek Prime Minister Lucas Papademos was expected to hold talks with the three main political parties on Tuesday, but they were pushed back yet another day. The backdrop in Greece is turning increasingly grim.
Government and private-sector workers were striking on the day in protest of plans to shed some 15,000 public jobs and slice down the minimum wage. On top of the protests, the so-called troika, which represents the International Monetary Fund, European Union and European Central Bank, has been ramping up pressure on Greece to quickly enact measure to cut its debt.
Separately, talks are continuing between Greece and its private creditors on a debt-exchange deal in which bondholders would voluntary trade their bonds for paper with a lower face value. Those talks, too, have dragged on for weeks, missing multiple deadlines along the way.
The stakes for Greece, the eurozone currency bloc and potentially the continent's financial system are high. The country won't be able to make its debt payment in late March without the international support, which would lead to a messy default. Analysts have said such a default could hit European banks that hold Greek debt and destabilize sovereign debt markets of larger, more systemically important, countries like Italy.
The euro jumped by 0.93% to $1.3252, while the U.S. dollar fell 0.66% against a basket of six world currencies tracked by the dollar index.
On the corporate front, Coca-Cola's (NYSE:KO) adjusted fourth-quarter profit of 79 cents per share beat Wall Street's estimates by two cents. The beverage company's sales came in at $11.04 billion, also beating expectations of $10.99 billion.
Commodities trader Glencore unveiled plans to buy its remaining stake in miner Xstrata for $41 billion. The tie-up will create a $90 billion mining behemoth capable of competing on the world stage.
Commodities markets staged a comeback as the euro zoomed higher against the U.S. dollar. The benchmark crude oil contract traded in New York climbed $1.50, or 1.6%, to $98.41 a barrel. Wholesale RBOB gasoline slipped 0.01% to $2.93 a gallon.
Gold gained $23.50, or 1.4%, to $1748 a troy ounce.
Foreign Markets
European blue chips rose 0.23%, the English FTSE 100 slipped 0.15% to 5,883 and the German DAX dropped 0.12% to 6,757.
In Asia, the Japanese Nikkei 225 edged lower by 0.13% to 8,918 and the Chinese Hang Seng ticked lower by 0.05% to 20,699.