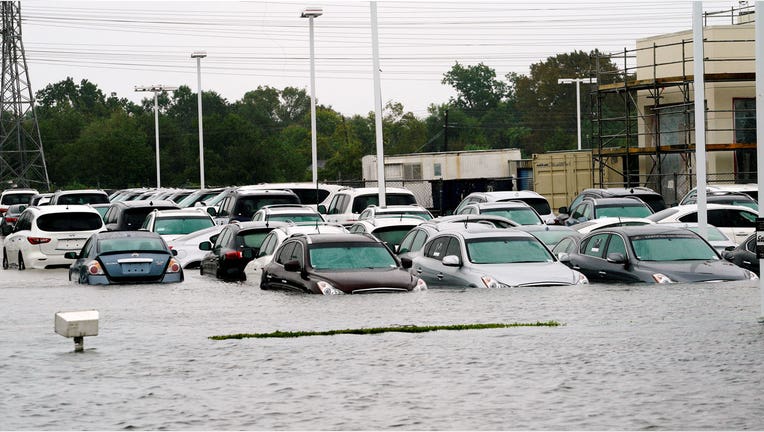 Used-car prices hit a record high in the second quarter, creating a hurdle for victims of Hurricane Harvey who need a replacement vehicle.
Early estimates indicate that Harvey flooded as many as 500,000 vehicles in driveways, garages and dealership lots. Automakers including General Motors (NYSE:GM) and Ford (NYSE:F) plan to ship used vehicles into the Houston area to help dealers replenish their inventories. Car owners in southeast Texas will be shopping for replacements at a time when used vehicles are commanding strong prices, potentially leaving storm victims and other consumers with sticker shock, according to a new analysis from Edmunds.
The average transaction price for a used vehicle hit a new second-quarter record of $19,227, a 2.1% increase compared to the same period last year.
"Buyers looking to replace vehicles destroyed by Harvey are stepping into a tough used car market," said Ivan Drury, senior manager of industry insights at Edmunds. "Those who can't afford to spend a lot are going to get squeezed on pricing, especially as a sudden increase in demand makes finding cheaper used cars even more challenging."
Industry watchers had anticipated a decline in used-car prices this year with a large number of leased vehicles due to re-enter the market. However, near-new vehicles coming off leases tend to carry higher price tags. Drury added that older used cars are holding their values better than in the past, thanks in part to limited supply.
Prices for older trucks and SUVs are particularly high, which also presents a challenge for Texas residents. Texas, the second-largest U.S. market for used cars, leans toward trucks and traditional SUVs, Edmunds noted. Strong values for those models will help compensate owners who lost their vehicle in the storm, but comparable replacements will be in short supply.
"Particularly pinched will be storm victims whose car values won't be completely covered by insurance write-offs. It can easily take two or three years of monthly payments to break even on a new-vehicle purchase, leaving many in negative equity situations," Drury said. "Owners without gap insurance to cover the difference between the current market value and what they owe on their loans and leases will end up on the hook for the difference."
Despite price gains, used-car retail sales surpassed 10 million units in the second quarter for the first time ever. Edmunds said new rides are depreciating at a faster pace due to discounts at the time of purchase, as well as the growing supply of off-lease vehicles.
Leasing, which now accounts of nearly one-third of U.S. auto sales, has increased in popularity as buyers look to lower their monthly payments.