SpaceX and Boeing-Lockheed partnership split $640M in Air Force contracts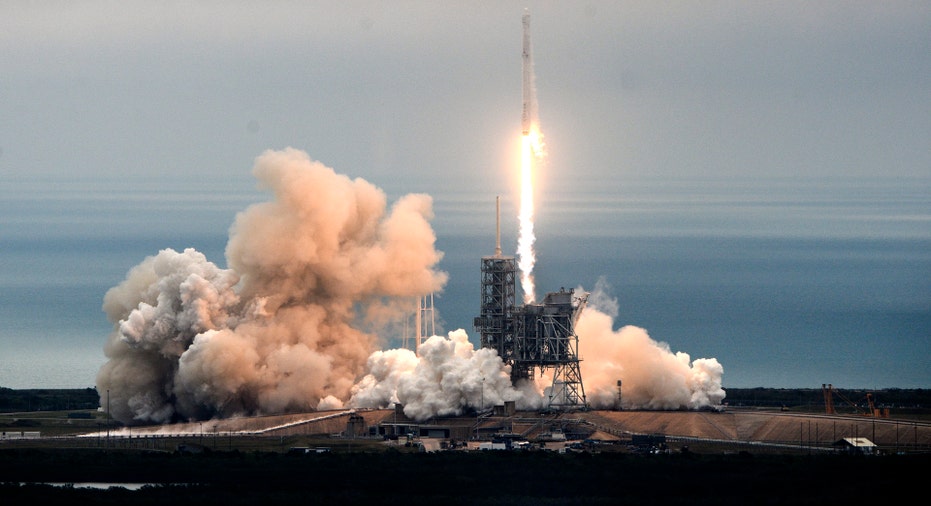 SpaceX, the aerospace manufacturer founded by Elon Musk, won a significant chunk of about $640 million in U.S. Air Force contracts announced this week, while a Boeing-Lockheed joint venture was awarded a slightly bigger share.
Musk's company garnered a $290 million contract to launch three global positioning system satellites on Falcon 9 rockets by the end of 2020. Meanwhile, the United Launch Alliance, the Boeing-Lockheed joint venture that historically enjoyed a virtual monopoly carrying large U.S. military or spy satellites into space, was awarded a $351 million deal for two launches of Air Force spacecraft on Atlas V rockets.
According to the Air Force, those launches will each cost about $170 million, or more than $70 million above SpaceX prices.
As The Wall Street Journal reported, SpaceX is a scrappy upstart that has used low prices, reusable boosters and aggressive marketing efforts to snare business from rivals around the globe, especially the Boeing-Lockheed joint venture.
The joint venture is developing a lower-cost family of rockets to compete more effectively, but those aren't expected to begin routine flights for at least three or four years, according to The Journal.