Shari Redstone Pushes for CBS-Viacom Merger, Moonves Undecided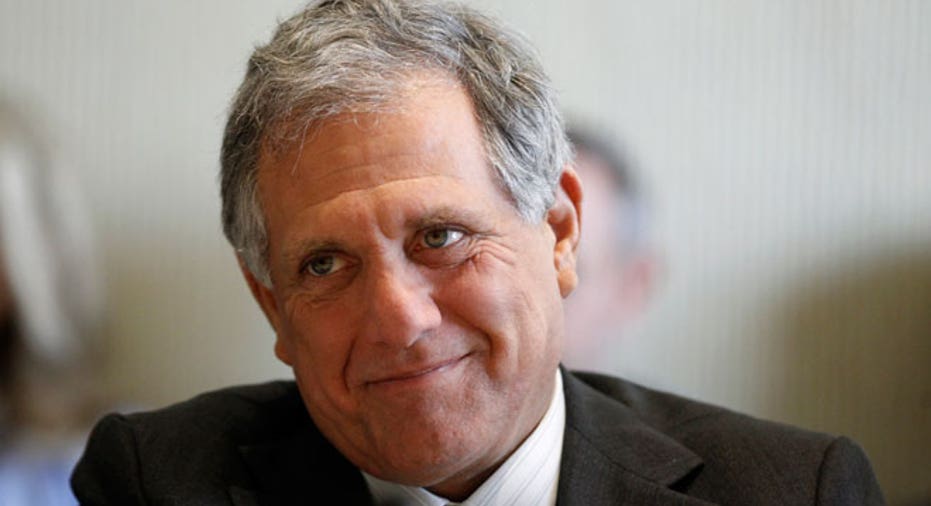 Shari Redstone, the de facto boss of Viacom, the media empire controlled by her ailing father Sumner, has indicated to company executives that she would like to push for a merger of her two prized assets: CBS (NYSE:CBS) and the troubled Viacom (NYSE:VIA) subsidiary. But the FOX Business Netowrk has learned Shari must still convince one person the deal makes sense: CBS chief Les Moonves.
Now that Viacom chief Philippe Dauman has announced his resignation from the outfit following a bitter battle with the Redstones, Shari is actively discussing plans to merge both CBS and Viacom, and has privately indicated that she wants Moonves to run the combined entity, people with direct knowledge of the matter say. The Redstones have also replaced board members loyal to Dauman with a new slate of directors who are said to be aligned with Shari's visions for the future.
But Moonves is uncertain that a combination of the two outfits, which the Redstones own and control through their National Amusements holding company, makes sense given Viacom's troubled coterie of media properties, according to people with direct knowledge of the company's affairs.
Since both CBS and Viacom have publicly traded shares, the two companies would be combined through a stock-for-stock merger.  CBS would likely be the acquiring company in the transaction due to it's strong performance and slightly larger market capitalization of around $23 billion.
Ticker
Security
Last
Change
Change %
CBS
n.a.
n.a.
n.a.
n.a.
VIA
VIA RENEWABLES
21.03
-5.52
-20.79%
Moonves isn't necessarily against such a deal though he has questions about Viacom's valuation, at $18 billion, and whether combing the two would benefit CBS shareholders, sources add.
"For CBS to want to take on Viacom, Les Moonves would have to be incented and there is absolutely no incentive for him to do so," said Brian Wieser, an analyst for Pivotal Research Group. "What's in it for him? He's got a good business. It's doing fine. He is in a better position to sell his company to someone else and from his perspective, adding Viacom would be a mess."
A spokesman for National Amusements said Shari Redstone has not made up her mind about a possible CBS-Viacom merger, but wouldn't rule out the possibility.
"The new board members have begun this week to work closely with senior management to look closely at Viacom and develop a strategy and there are a wide range of possibilities and no preferred course at this point," the spokesman said.
Representatives for Moonves and Viacom all declined to comment.
Shari Redstone and her media mogul father hold what's known as voting, or controlling, shares of National Amusements, meaning they have nearly complete control over both CBS and Viacom. Shari has emerged as the company's power center over the past year amid health and competency issues surrounding her 93 year-old father who built the company during a long career in the media business.
With that, Sumner had ceded increasingly more control to Shari including his apparent approval for her ouster of his long-time business associate, Dauman. He was recently replaced on an interim basis by chief operating officer Tom Dooley but he will stay with the company as chairman through September 13. Despite losing his CEO job, Dauman continues to work the board in pushing his plan to sell a part of Viacom's Paramount Pictures studios subsidiary—a move Shari opposes.
Senior executives inside Viacom give Dauman's plan to sell Paramount very low odds of success in large part because Shari believes the studio could flourish as part of a bigger corporate entity run by Moonves, sources say.
Still, these people add, Moonves isn't convinced merging CBS with Viacom makes sense, and he is said to have a trump card in negotiating with Shari Redstone: The possibility that he could walk out of the company if she pushes too hard to make the deal happen at any cost. People with direct knowledge of the matter say if he leaves, Moonves is due a severance package worth as much as $175 million.
Wieser, of Pivotal Research, said he believes Moonves prefers not to buy Viacom, with its moribund holdings such as Paramount and MTV, and instead favors merging with media company Time Warner (NYSE:TWX), which owns high end properties including HBO.
"There should be a lot of synergy and value created if you do a merger like that," Weiser said. "You can make argument either way that they have a better situation if they sold to Time Warner or someone else."