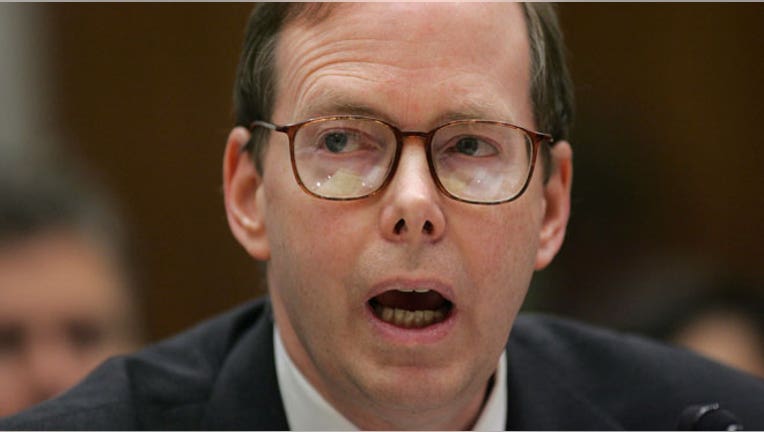 The Securities and Exchange Commission has filed charges against credit rating agency Egan-Jones and its owner and president, Sean Egan, for materially misstating the firm's experience and expertise in rating government and asset-backed securities, as well as material omissions in its filings and conflicts of interests involving analysts who owned securities of firms they were rating.
The SEC has also requested a cease and desist order against the firm, which became a credit rating agency in 2008.
Egan-Jones' lawyer, Jacob S. Frenkel, said in an emailed response that "Egan-Jones and Mr. Egan dispute the allegations and will litigate vigorously.  The allegations, which is all they are, do not challenge or question in the slightest the quality, integrity and timeliness of the Egan-Jones ratings."
Specifically, the SEC says co-founder Egan knowingly provided substantial assistance and caused his firm to make "material misstatements and omissions in its applications and annual certifications" with the market regulator. Egan, the SEC charges, "knew that the information was inaccurate, yet certified that the information in the submissions was 'accurate in all significant respects.'"
The SEC says in its July 2008 application to become a credit rating agency, Egan-Jones "falsely stated it had 150 outstanding" ratings on asset-backed issuers, as well as 50 ratings on government bond issuers, falsely saying it had been continuously doing these ratings since 1995.
But then, the SEC says "months later," in another 2008 annual certification filing with the agency, Egan-Jones revised down the number of asset-backed issuer ratings to 14 from 150 and the number of government issuer ratings to nine from 50. Then, in its 2009 annual certification, the firm stated that it had only been continuously publishing ratings on asset-backed issuers since December 2005 and on issuers of government securities since April 2005.
Moreover, the SEC says that Egan-Jones, at the time of its July 2008 application, "had never issued credit ratings on issuers of ABS or government securities on the internet or though another readily accessible means." Nor did Egan-Jones sales staff market these ratings to clients previous to its 2008 annual certification, the SEC says.
And the SEC says Egan-Jones "has no contemporaneous reports, work papers, or other records showing that it had issued credit ratings on ABS (asset-backed securities) or government issuers prior to July 2008. Similarly, EJR does not have reports, work papers, or other contemporaneous records showing that it had issued fourteen ABS issuer ratings or nine government issuer ratings at the time of its 2008 Annual Certification."
In addition, the SEC says that, apart from Egan, the other main analyst employed by the firm between October 2008 and September 2009 "did not rate any ABS or government issuers and was not aware that EJR had ever issued such ratings."
But Egan-Jones did try to get outside help for its ratings, the SEC alleges.
"From early 2008 through 2009, Egan" and his firm "engaged in discussions with at least five different third parties regarding arrangements under which these third parties would analyze or rate ABS issuers on behalf of" Egan Jones, as well as  help the ratings agency "'develop' models or methodologies for ABS ratings."
Egan-Jones didn't make ratings on ABS or government securities issuers available "until January 2010, when Egan asked a member of his staff to post ABS and government issuer ratings on its website."
In addition, the SEC says Egan-Jones failed to enforce its conflicts of interests policies prohibiting employees from owning securities in companies the firm was rating. Specifically, the SEC says the firm let two analysts work on credit ratings for issuers whose securities they owned.
The market regulator says that an analyst worked on ratings for "at least seventeen different issuers while owning the securities of those issuers." Another analyst worked on credit ratings of an issuer whose securities he owned.
The SEC says that before the rating was published, "Egan emailed the analyst and informed him that he should talk to" the firm's "compliance officer before publishing the report on the issuer, and stated that Egan, rather than the analyst, 'might have to release it.'"
The compliance officer subsequently advised the analyst that he was permitted to publish the report, as long as he did not trade the security, the SEC says.
Problematic records didn't help Egan-Jones spot this problem early, the SEC says.