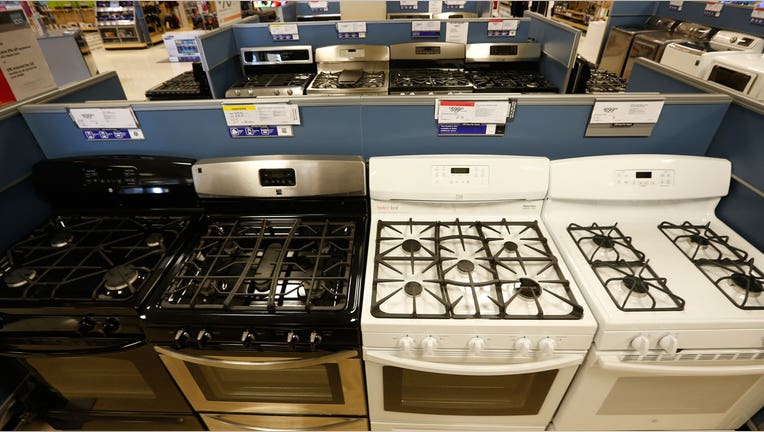 Sears Holdings (NASDAQ:SHLD) has severed a century-long relationship with Whirlpool (NYSE:WHR) due to a dispute over pricing, even as the floundering retailer struggles to fend off growing competition in appliance sales.
The department-store chain will stop selling Whirlpool's appliances, including the Maytag, KitchenAid and Jenn-Air brands, according to an internal memo provided to FOX Business. Whirlpool CEO Marc Bitzer, speaking on an earnings call Tuesday, confirmed that the company informed Sears in May that it would no longer supply products. He added that Whirlpool and Sears "could not reach terms that were acceptable to both parties." Whirlpool has increased prices on its appliances, citing higher raw material costs.
Whirlpool will continue to make 10 products sold under Sears' Kenmore brand.
"The entire Sears business has declined over time and now represents about 3% of our global business, of which the branded portion is only [a] small fraction," Bitzer said.
Sears and Whirlpool have a long history of doing business. Whirlpool, then called the Upton Machine Company, sold its first washers to Sears, Roebuck and Co. in 1916. Sears later invested in the company as consumer demand grew.
"Whirlpool has sought to use its dominant position in the marketplace to make demands that would have prohibited us from offering Whirlpool products to our members at a reasonable price," Sears said in a memo sent to store employees last week.
The news comes as Sears attempts to maintain its foothold in the massive appliance market. Total retail sales of appliances are up to nearly $30 billion, compared to $25 billion five years ago, according to TWICE and market researcher The Stevenson Company. However, Sears has slipped in the rankings. After a long run as the nation's top seller, Sears dropped to second place behind Lowe's (NYSE:LOW) in 2014. Home Depot (NYSE:HD) leapfrogged Sears in 2016, and now Best Buy (NYSE:BBY) is close behind in fourth place. JC Penney (NYSE:JCP) is also beginning to shake up the rankings after returning to the category last year.
The loss of Whirlpool brands at Sears could be a win for other retailers such as Best Buy, according to Loop Capital analysts. Best Buy, which sells Whirlpool's products, reported strong appliance sales during its fiscal second quarter.
At the same time, Sears is broadening distribution of its exclusive Kenmore appliances. Sears reached a deal with Amazon (NASDAQ:AMZN) in July to sell the brand's refrigerators, washing machines and other products on the e-commerce giant's website.
Sears will also continue to sell appliances from brands like LG, Samsung and General Electric (NYSE:GE), according to the employee memo.
The pricing dispute between Sears and Whirlpool is the retailer's latest public spat with a supplier. In May, Sears CEO Eddie Lampert accused Craftsman tool maker One World of "trying to take advantage of" the company's weakened position.
Shares of Sears fell 5.95% to $6.17 on Tuesday. The drop also reflected news that Stanley Black & Decker (NYSE:SWK), the new owner of Craftsman, will begin selling the brand's power tools at Lowe's.