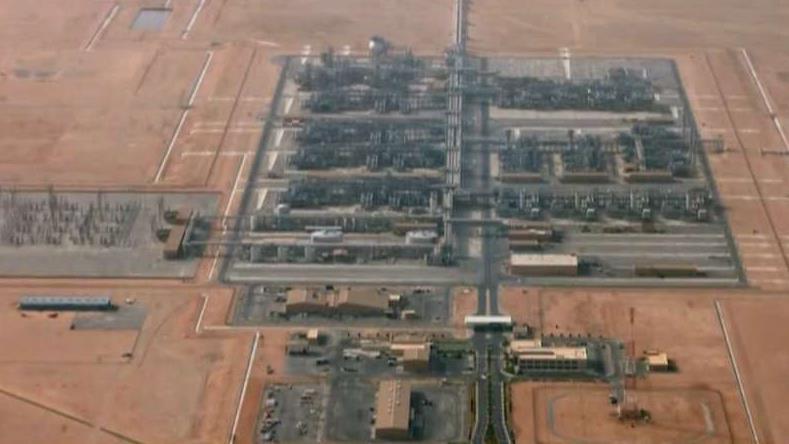 Saudi Arabia is setting the record straight: Aramco, the state owned oil giant, will go public this year. What's not clear is whether shares will be listed in the United States, amid the potential threat of more litigation from the families of 9/11 victims. 
"Saudi Aramco will go public. That's for sure. It will go public in the local market. We have not decided yet where we are going to list. If we are going with a duel listing whether that is in New York, London, Hong Kong or another place," said Mohammed Al-Jadaan, Saudi Arabia's finance minister, during an interview on FOX Business' "Mornings with Maria" on Tuesday.
When asked about the threat of more litigation from 9/11 families, who allege that the country was involved in funneling money to terrorist group al-Qaeda to carry out the attacks that killed more than 3,000 on U.S. soil, Al-Jadaan said the country is focused on the deal.
"I won't comment on specifics but we are trying to examine all options and carry detailed due diligence … this is the largest company in the world, it means a lot for our country, it is more than half of our GDP so we want to be careful," he said.
Jim Kreindler of Kreindler and Kreindler, one of the law firms representing 9/11 families, tells FOX Business that while the Aramco IPO is relevant, he doesn't need it to win for his clients. On Wednesday, a U.S. Judge in New York rejected a motion by the Saudi's to dismiss the case clearing the path for the 9/11 victims to move forward.
"Whether the Aramco IPO goes forward in New York or London, it does not affect our ability to recover significant damages," said Kreindler, adding "We want fair and just compensation and we are looking for a very significant recovery in the case which we expect to win."
Investors will get a chance to learn more about the IPO this week as Saudi Crown Prince Mohammed bin Salman makes the rounds in New York City, participating in the Saudi US-CEO Forum in New York, as well as additional investor meetings.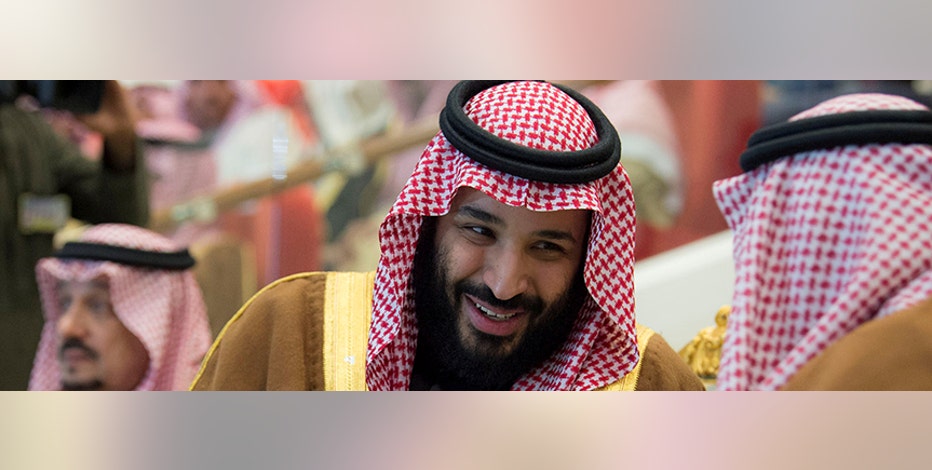 FILE PHOTO: Saudi Arabia's Crown Prince Mohammed Bin Salman attends the Annual Horse Race ceremony, in Riyadh, Saudi Arabia, December 30, 2017. Bandar Algaloud/Courtesy of Saudi Royal Court/Handout/File Photo via REUTERS ATTENTION EDITORS - THIS PICT
Aramco, whose value has been estimated close to $2 trillion, would be a cash cow for any global exchange and a big listings win.
"We'll compete for any global IPO for a great business" said Tom Farley, president of the New York Stock Exchange, an arm of Intercontinental Exchange, during an interview with FOX Business last October from Saudi Arabia.
| Ticker | Security | Last | Change | %Chg |
| --- | --- | --- | --- | --- |
| ICE | INTERCONTINENTAL EXCHANGE INC. | 80.47 | -0.06 | -0.07% |
More From FOXBusiness.com...
The 32-year-old prince, who is known as MBS for short, kicked off his U.S. visit meeting with President Trump at the White House last week.  He is also set to visit Apple and Google as he continues his mission to diversify the kingdom away from oil and into other areas such as technology. Defense company Boeing also met with the prince last week, FOX Business reported.
| Ticker | Security | Last | Change | %Chg |
| --- | --- | --- | --- | --- |
| AAPL | APPLE INC. | 207.16 | -0.32 | -0.15% |
| GOOGL | ALPHABET INC. | 1,260.05 | -10.54 | -0.83% |
| BA | BOEING COMPANY | 375.46 | +1.44 | +0.39% |
Still, oil is the country's bread and butter and he is expected to end his U.S. trip in Texas, with a visit to the Saudi Aramco Research Center in Houston, according to reports.
Suzanne O'Halloran is Managing Editor of FOXBusiness.com and a graduate of Boston College. Follow her on @suzohalloran