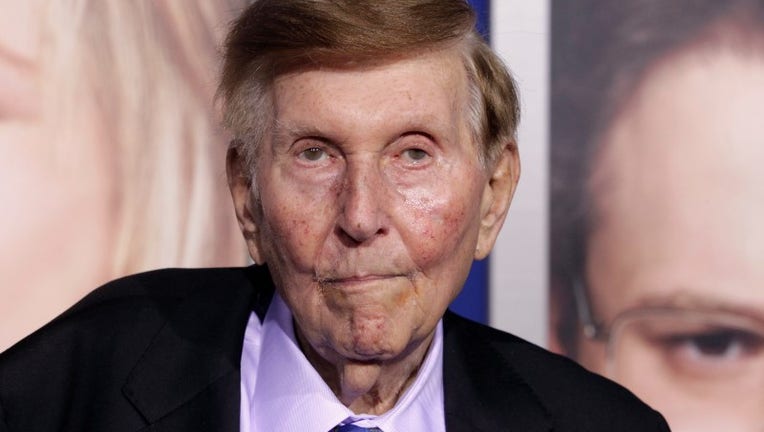 Lawyers acting for Sumner Redstone have reached a preliminary settlement with an ex-girlfriend over a lawsuit that challenged the 92-year-old media mogul's mental competency, a person familiar with the situation said on Thursday.
The settlement may avoid further embarrassment for the ailing Redstone and his family as more details from the case were made public.
However, a trial and verdict in the case would have brought investors some clarity about the future of Viacom Inc and CBS Corp after Redstone, the controlling shareholder of both media companies, dies.
The terms of the settlement will require that a local, neutral third party oversee the day-to-day care of Redstone, according to the source, who asked to remain anonymous because they are not permitted to speak to the media.
Other details of the settlement could not be determined. A judge is expected to review it for approval by the end of this week.
Redstone's attorneys were not immediately available to comment and the lawyer for Redstone's ex-girlfriend, Manuela Herzer, who brought the lawsuit, declined to comment.
Herzer was challenging her removal last year as Redstone's health care agent in favor of Viacom Chief Executive Philippe Dauman, saying Redstone was not mentally competent to make that decision. In her suit, she declared that Redstone was a "living ghost." Redstone's attorneys argued he was fully aware of his actions.
The multi-billionaire, who turns 93 next month, has not appeared at an annual shareholder meeting or spoken on investor calls for Viacom or CBS since 2014. In February, he stepped down as executive chair of both CBS and Viacom.
Earlier this week, Redstone gave his daughter, Shari Redstone, authority over the health care directive for her father, along with a friend of the family, replacing Dauman and Viacom Chief Operating Officer Thomas Dooley, according to a separate source familiar with the situation.
CBS shares were up down 1.5 percent on Thursday, while Viacom shares were down 2.4 percent in late morning trading. Viacom's stock is down more than 16 percent since the lawsuit was filed on Nov. 25. (Reporting By Jessica Toonkel in New York and Lisa Richwine in Los Angeles; Editing by Bill Rigby)