Pipeline projects in limbo as energy commissioner departs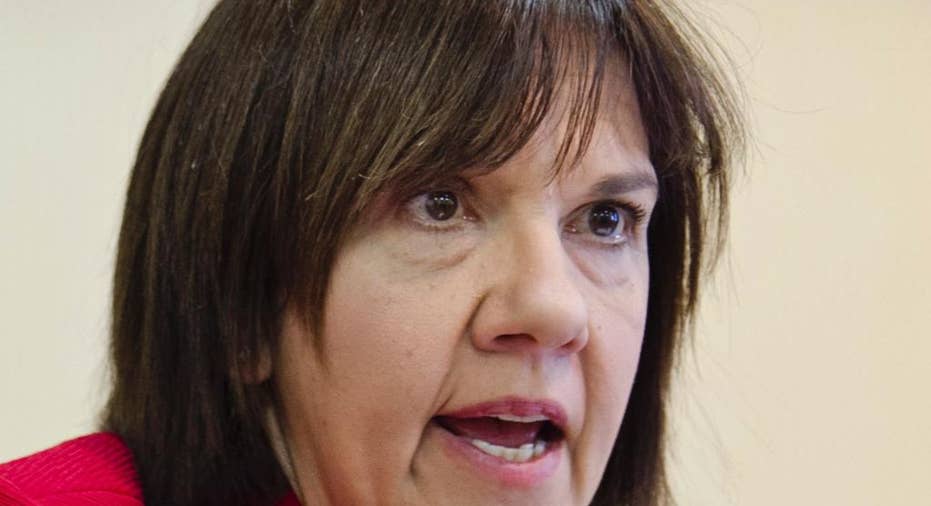 Major natural gas pipeline projects along the East Coast and Midwest face uncertainty as the federal agency that oversees the work loses a commissioner and will be unable to decide on projects indefinitely under President Donald Trump.
Democrat Norman Bay is stepping down Friday from the Federal Energy Regulatory Commission, leaving the five-member panel with just two commissioners, one short of the number needed to form a quorum.
Lack of a quorum blocks major agency actions and could short-circuit Trump's goal to jump-start infrastructure projects, a key part of his campaign pledge to create jobs.
More immediately, Bay's exit leaves the commission unable to approve or reject natural gas pipelines or settle proposed mergers, including a $12 billion plan to unite Great Plains and Westar energy companies in the Midwest.
At least a half-dozen major pipeline projects totaling more than $10 billion hang in the balance as FERC seeks a third commissioner to allow the commission to resume normal operations. The projects include the $2 billion Nexus pipeline in Ohio and Michigan; the $2.6 billion Atlantic Sunrise pipeline from Pennsylvania to Virginia; the $1 billion PennEast pipeline in Pennsylvania and New Jersey; and the $450 million Northern Access pipeline in Pennsylvania and New York.
The turmoil at FERC would not affect the proposed Keystone XL and Dakota Access oil pipelines. FERC does not issue permits for oil pipelines.
The agency approved a special order Friday granting additional authority to agency staff to carry out some of the commission's responsibilities, but the order does not allow approval of major projects or mergers.
Senate Energy Committee Chairwoman Lisa Murkowski said she was deeply concerned about the shortage of voting members and said she has advised the White House for months of the need to nominate a new commissioner.
"We have not seen any names" of possible nominees, Murkowski, R-Alaska, told reporters this week.
"I would think (White House officials) would be moving on this sooner than later, but at this point in time I have not heard anything," Murkowski added.
Frank Maisano, an energy lobbyist who has worked with utilities and other companies, said Bay's departure "only underscores the need to get a new slate of FERC commissioners in place as quickly as possible."
More than a dozen energy-related trade associations wrote a letter to Trump Friday urging him to replace Bay immediately.
"The absence of a quorum will leave the agency unable to tackle much of its important work promoting energy infrastructure for the benefit of U.S. energy consumers," the groups wrote.
"Such delays and inaction could have profound negative impacts for the nation's electric, natural gas and oil customers given the need for strong national energy infrastructure and enhanced market access and opportunities," they added. The letter was signed by 13 groups, including the American Gas Association, Independent Petroleum Association of America, the American Petroleum Institute and the Interstate Natural Gas Association of America.
Some environmental groups hailed the impending personnel crisis.
Bay's departure means "there is now no quorum to approve dangerous and destructive pipelines like PennEast Pipeline," said Jeff Tittel, director of the New Jersey chapter of the Sierra Club.
Without a quorum, pipeline approvals could be delayed by months or even a year if Democrats fight Trump's nominations, Tittel said, adding that Trump's appointment of a new acting chair precipitated the FERC crisis.
Trump named Democrat Cheryl LaFleur to lead the panel last week, replacing Bay. LaFleur, a longtime commissioner and former chair, is considered more business friendly than Bay, a former law professor and director of FERC's enforcement office. Bay announced his resignation soon after LaFleur's promotion was made public.
Trump's appointment of LaFleur "is now coming back to bite him," Tittel said. "They don't have enough votes to approve projects."
__
Follow Matthew Daly: https://twitter.com/MatthewDalyWDC