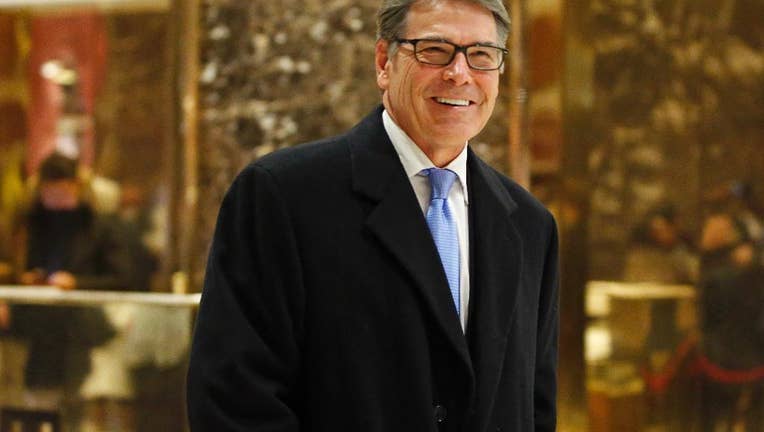 Former Gov. Rick Perry has close ties to the Texas oil industry. President-elect Donald Trump's pick for Energy secretary also has roles in two companies pushing for the proposed 1,200-mile crude oil pipeline that has stoked mass protests in North Dakota.
Perry is currently board director at Energy Transfer Partners LP and also at pipeline partner Sunoco Logistics Partners LP. The firms jointly developed the controversial Dakota Access Pipeline project.
Perry is close to his state's energy executives, and his political campaigns benefited substantially from their donations.
His nomination is a strong indication of the pro-oil industry sentiment that will likely take root at the Energy Department under his oversight. Perry is expected to welcome the four-state pipeline and similar projects and set an open-door policy for energy interests.