Perella Weinberg Feels Wall Street Pinch, Talks With Tudor Pickering in Final Stages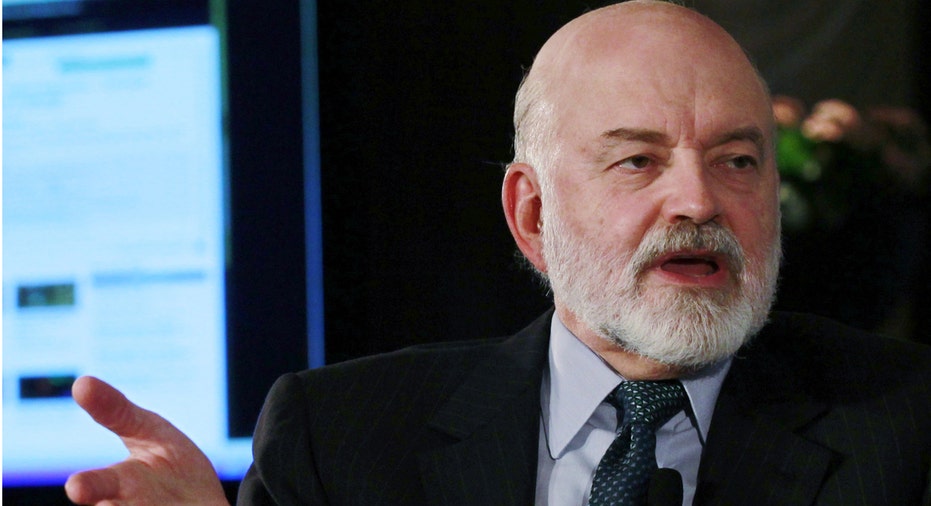 The boutique investment bank created by veteran financial executives Joseph Perella and Peter Weinberg is in the final stages of negotiating a merger with the Houston-based bank Tudor Pickering Holt & Co., in a transaction that underscores the fragile nature of Wall Street deal making business as smaller firms seek savings amid a decline in activity, the FOX Business Network has learned.
People close to the firm, Perella Weinberg Partners, say partners of both banks are reviewing the final terms of the transaction, and an announcement could be made in the coming weeks. These same people say the merger hasn't been finalized, and could be upended by either of the parties, which may ultimately decide to engage in a joint venture instead of a combination or walk away completely.
The exact financial terms of the merger could not be determined; the FOX Business Network was first to report the deal discussions, earlier in the year.
A spokeswoman for Perella Weinberg declined to comment; Tudor Pickering didn't return a call for comment.
While the M&A market has seen some mega deals such as Bayer AG's $62 billion all cash purchase of Monsanto Co., (NYSE:MON) and Microsoft Corp.'s (NASDAQ:MSFT) $25 billion acquisition of LinkedIn Corp., (NYSE:LNKD) merger and acquisition activity has been sluggish and Wall Street advisory fees have fallen as a result. Over the past year, the volume of M&A deals has declined 22.5 percent, while the number of deals has declined 5.6 percent, according to Thomson Reuters (NYSE:TRI). Fees over the past year have declined 9.4%, Thomson Reuters says.
Among the hardest hit in the downdraft are so called midsized or boutique investment banks like Perella Weinberg and Tudor Pickering, which had the reputation of offering blue-chip clients more specialized advice than bigger Wall Street shops like Goldman Sachs (NYSE:GS) and Morgan Stanley (NYSE:MS). Perella is one of Wall Street's savviest dealmakers, who first worked at First Boston (NYSE:CS) and Morgan Stanley, while Weinberg was a top deal making partner at Goldman Sachs before they started their boutique firm.
But with such large deals being at the forefront of M&A activity, the larger investment banks are in a  position to win this business given their vast resources.
Making matters more pressing for Perella Winberg is the firm's need to restore its once vibrant business of restructuring companies that are in bankruptcy or headed there, following the tumultuous departure of their expert in that area, Michael Kramer.
Restructuring companies is one of Wall Street top money makers, and Kramer, who was fired from Perella Weinberg in 2015 for alleged violations of his employee agreement, has filed a $100 million lawsuit against his old firm for back-pay and damages. Perella Weinberg has countersued Kramer and several former partners for violating their non-compete clauses and siphoning restructuring business to their new firm. The suit is ongoing.
It also interesting to note that Kramer played a key role the Bayer-Monsanto deal, the largest announced merger so far in 2016, as the top adviser for Monsanto. According to Dealogic, a data firm, Kramer's new firm Ducera Partners has now cracked the top 25 firms in the mergers and acquisitions advisory business ranking 21, while Perella Weinberg is ranked 41, and Tudor Pickering 77.
Tudor Pickering, meanwhile, is seen by some people inside Perella Weinberg as a way to gain entry to restructuring deals in Kramer's absence given the Houston-based firm's expertise in the oil and gas industries. With the decline in oil and commodity prices, these debt-burdened outfits are looking to enter into deals that would repair their balance sheets.