Pepsi Profit Slumps on Commodity Costs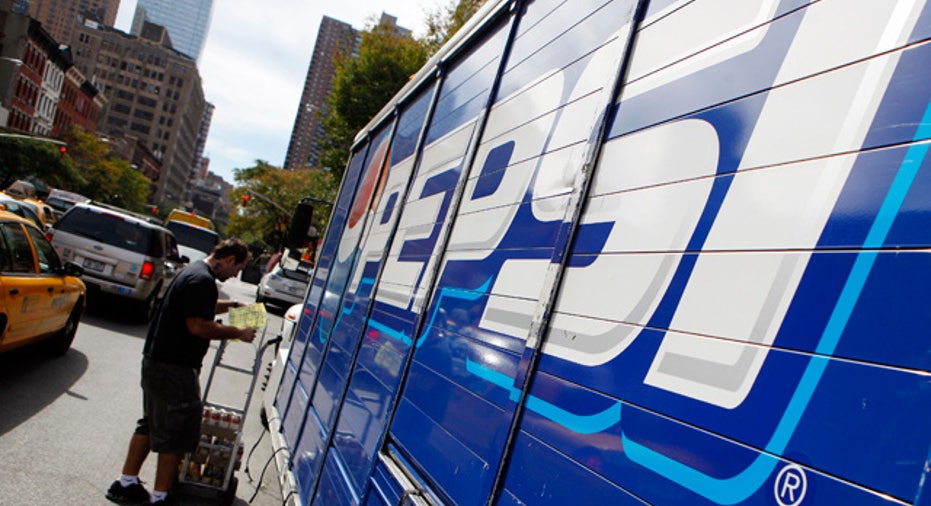 Led by growth in emerging markets and improved prices, PepsiCo (NYSE:PEP) revealed on Thursday a stronger-than-expected first-quarter profit, though its income narrowed as it struggled to keep up with rising costs of commodities.
The Purchase, N.Y.-based processed and packaged goods manufacturer posted net income of $1.14 billion, or 71 cents a share, compared with $1.43 billion, or 89 cents a share, in the same quarter last year.
Excluding one-time items, the company earned 74 cents a share, narrowly ahead of average analyst estimates of 73 cents.
Revenue for the maker of foods such as SunChips, Cheetos and Cracker Jack and beverages including Pepsi, Gatorade and Aquafina was $11.9 billion, up 27% from $9.4 billion a year ago, beating the Street's view of $11.71 billion.
PepsiCo attributed the improved results to strong volume growth across its global snacks and beverage businesses, effective pricing, and acquisitions of its anchor bottlers. Snacks and global beverages climbed 3% and 12%, respectively, partially offset by lower volumes in its food segment.
"Growth in emerging markets was strong, driving attractive gains in Eastern Europe, Asia and the Middle East," PepsiCo CEO Indra Nooyi said in a statement. "We continue to make investments in innovation, brand building and emerging markets growth, and our first quarter results give us confidence that our investments are paying off."
Looking ahead, the company said it anticipates high global commodity cost inflation and difficult macroeconomic conditions in development markets, though it intends to benefit from some $550 million in synergies from the bottler acquisitions and the takeover of Wimm-Bill-Dann.
Despite the challenges, PepsiCo stood by its earlier forecasted 2011 earnings target of growth between 7% and 8% beyond its $4.13 a share in 2010.