Pentagon may buy idle Boeing jets after Trump's call for Air Force One cuts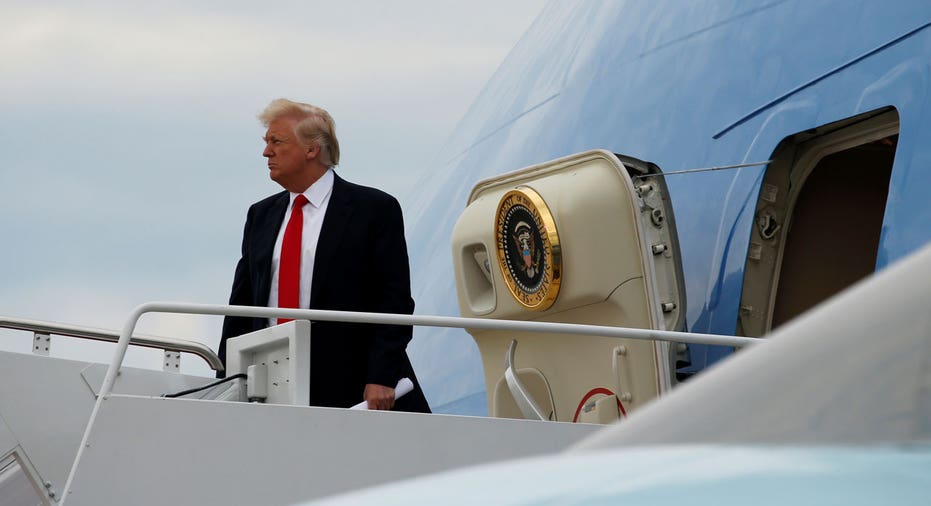 After President Donald Trump's call to cut the cost of building the next Air Force One, the U.S. Air Force is reportedly in talks to buy two undelivered Boeing (NYSE:BA) 747-8 jets for a discount.
Military officials are wrapping up a contract with Boeing to purchase the two planes, which were never paid for by now-bankrupt Russian airline Transaero, according to Defense One. The report indicated that the Pentagon is getting a good deal on the two planes. Boeing's website says the 747-8 wide-body jet has an average price tag of $386.8 million.
The two 747s have been held in storage at a facility in the Mojave Desert. Idle aircraft are often stored in the Mojave Desert, where the dry climate prevents rust.
"We're still working toward a deal to provide two 747-8s to the Air Force – we're focused on providing a great value for the Air Force and the best price for the taxpayer," a Boeing spokesperson told FOX Business.
The U.S. Air Force didn't immediately respond to a request for comment. A spokesperson told Defense One, which first reported on the pending deal, that the Air Force is "working through the final stages of coordination to purchase two commercial 747-8 aircraft and [expects] to award a contract soon."
The Air Force expects to spend around $3.2 billion between 2018 and 2022 to convert two jets into the next Air Force One fleet.
President Trump had criticized the Air Force One contract with Boeing before taking office, saying costs of more than $4 billion were "out of control."
Transaero ordered four 747-8 jets in 2013, and Boeing built two of them by the time the airline went bankrupt two years later. Defense One said Boeing has been searching for a buyer willing to scoop up the two jets at a discount.