Peanut allergy treatment trial reports progress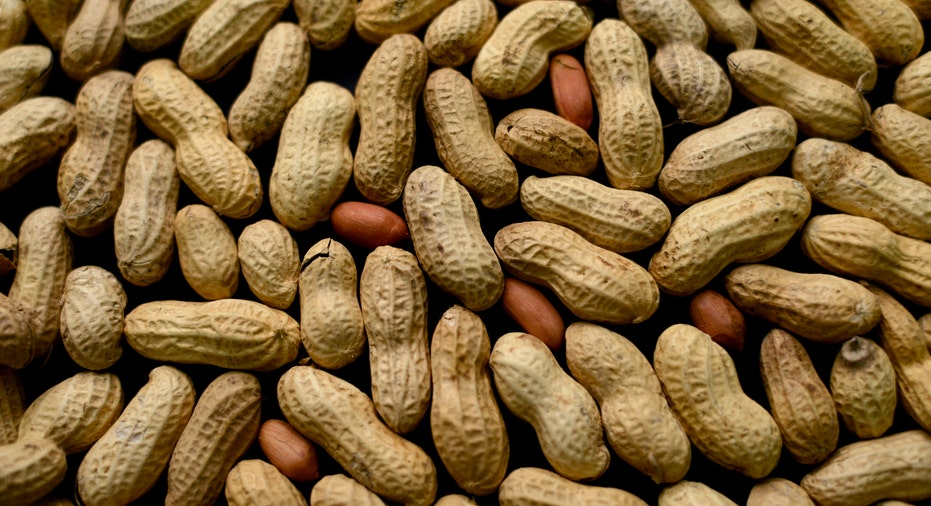 Aimmune Therapeutics said that a treatment for potentially life-threatening food allergies showed promise in a trial when more than two-thirds of young patients tolerated peanut protein. The company reported Tuesday that 67.2% of 496 patients ages 4 to 17 after about a year tolerated a dose of at least 600 milligrams of peanut protein with no more than mild symptoms, compared with 4% for  placebo patients.In the U.S., the treatment, known as AR101, has U.S. Food and Drug Administration Breakthrough Therapy Designation for peanut-allergic patients ages 4 to 17.
As many as 15 million Americans have food allergies, including 5.9 million children under age 18, according to Food Allergy Research & Education. a group that promotes research funding. That is one in 13 children, or about two in every classroom.
Each year in the U.S., 200,000 people require emergency medical care for allergic reactions to food, according to the group.Aimmune' stock dropped Wednesday, paring its rally this year to 66%. The company said Tuesday that it planned to offer as much as $150 million of common stock.