Peabody Goes Bankrupt as Coal Gasps for Air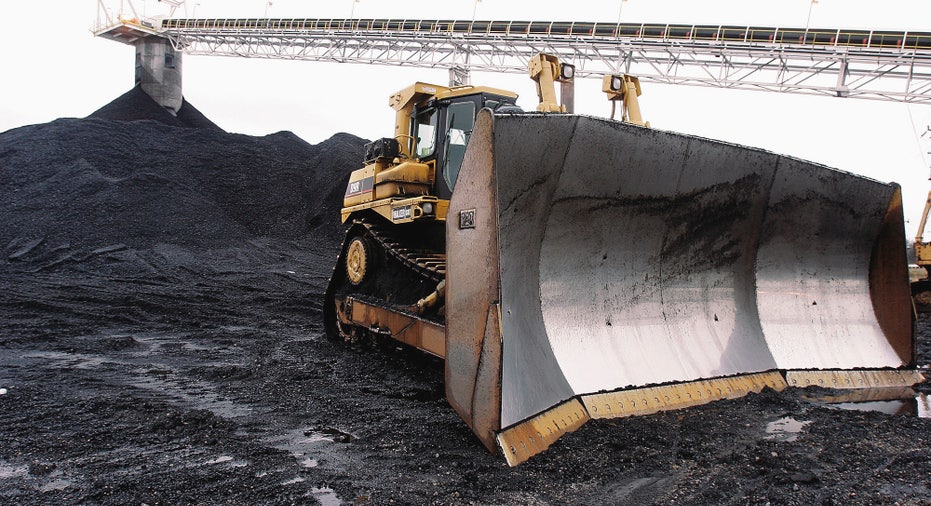 The bankruptcy of Peabody Energy (NYSE:BTU), the world's largest private coal producer, puts an exclamation point on the industry's struggles and their ripple effect.
Like its fellow coal miners, Peabody has been hit by cheap natural gas and costly new regulations. Peabody, whose $2 billion loss in 2015 marked the fourth straight year of red ink for the company, warned last month that bankruptcy might be on the horizon. The move was made official Wednesday, as Peabody filed for Chapter 11 protection for most of its U.S. entities.
Peabody is one of many mining firms that have sought bankruptcy. Patriot Coal, which Peabody spun off in 2007, went bankrupt in May 2015, just 18 months after emerging from its prior bankruptcy. Alpha Natural Resources, Arch Coal and Walter Energy also entered bankruptcy within the last year. According to Peabody, about 50 coal companies have gone bankrupt amid coal's decline.
Peabody said it was taking this action during an "unprecedented industry downturn," according to a letter to customers that was posted on Peabody's website. Bryan Galli, group executive of marketing and trading, added that Peabody's coal mines and offices will continue to operate as usual.
The impact of coal's downturn has spread into other industries, such as the railroads that ship coal around the country. CSX (NYSE:CSX), the third-largest U.S. railroad, said Wednesday its coal volume during the first quarter narrowed 31%, fueling a 19% drop in earnings.
Chairman and CEO Michael J. Ward warned that CSX continues to forecast a full-year decline in per-share earnings due to "ongoing coal headwinds combined with other market fundamentals."
Utilities have also been forced to adjust with coal on the decline. The U.S. shale boom, a key contributor to the current global oil glut, flooded the market with natural gas, sending prices south. As a result, many power plants have shifted generation capacity from coal to abundant natural gas.
The U.S. Energy Information Administration expects natural gas will officially surpass coal this year to become the most popular fuel for power plants. Natural gas and coal each account for approximately one-third of U.S. electricity generation. The EIA also says 5% of all coal capacity was retired in 2015.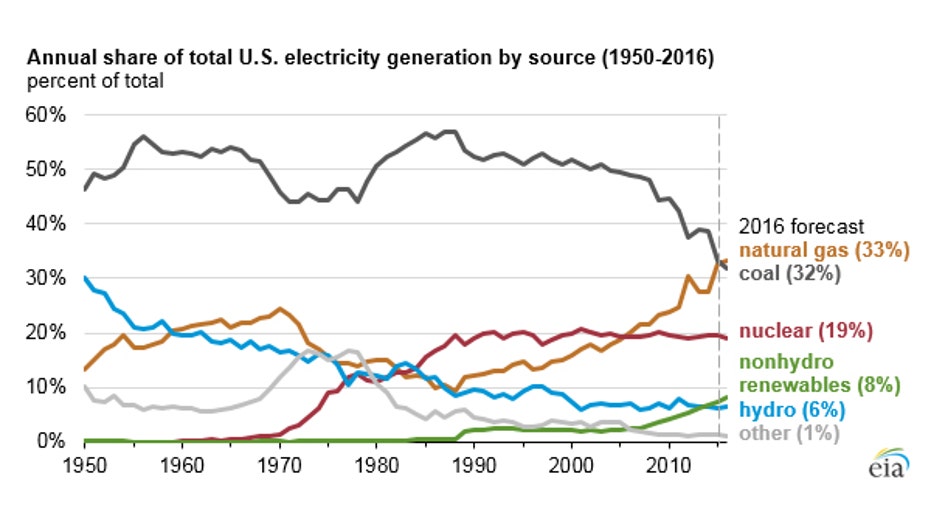 Meanwhile, the energy industry has shed thousands of jobs because of falling energy prices. According to the Labor Department, mining-related companies shed another 12,000 jobs in March. Mining employment is down 185,000 jobs since reaching a peak in September 2014.
Pressure on coal has also come in the form of a regulatory push by President Barack Obama. In February, the Supreme Court granted a request to temporarily block the Environmental Protection Agency's Clean Power Plan as a lawsuit moves forward. It was the first time the Supreme Court had ever halted federal regulations during a legal challenge.
Coal companies and 29 states argue that the Clean Power Plan goes beyond the Obama administration's authority under the 1970 Clean Air Act. The newest regulations, which were announced in the summer of 2015, would mandate a large reduction in carbon emissions from existing coal-fired power plants, effectively forcing hundreds to close.