Pace of US home construction likely slipped in August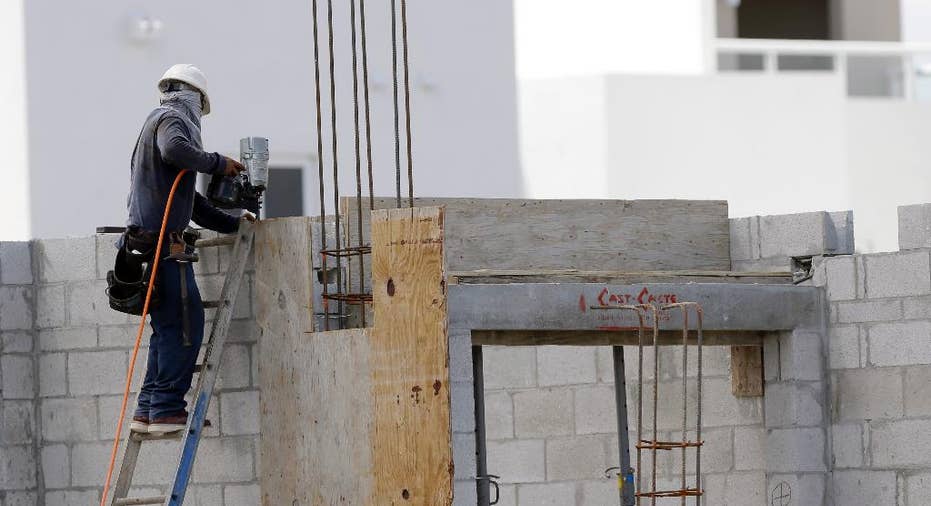 The Commerce Department reports on August U.S. home construction Thursday at 8:30 a.m. Eastern.
SALES DROP: Economists expect that housing starts last month fell 3.8 percent to a seasonally adjusted annual rate of 1.16 million, according to a survey by data firm FactSet. Housing starts would have slipped from a pace in July that at 1.21 million was the highest since November 2007.
HOUSING STILL STRONG: The real estate market has accelerated through much of the year. More than six years into the recovery, construction of houses and apartment complexes have returned to levels last seen in late 2007, shortly before the recession began and decimated the market. Steady job gains contributed to rising demand for housing, often surpassing the ability of builders to bring more homes onto the market.
Builders have stepped up their construction plans as sales of existing homes and apartment prices have soared. Total housing starts have climbed 11.3 percent year-to-date, while sales of existing homes have jumped this summer to the highest level since February 2007.
At the same time, median rental prices are rising annually at 4.2 percent — roughly double the increase in average hourly wages — because of an influx of downsizing baby boomers and millennials entering the job market.
The demand is coming in part because the United States will add the equivalent of Illinois' population — 12.9 million people — to the housing market in the next five years, said Robert Hart, chief executive of TruAmerica, a Los Angeles-based firm that renovates and manages apartment buildings.
As younger Americans enter the housing market, they're renting longer before buying, held back by student debt and a lack of down payment savings. The share of the country owning homes has tumbled to 63.4 percent, the lowest level in 48 years.
"People are delaying ownership until they're on a more solid ground — personally and professionally," Hart said.
"The demand is coming across the demographic spectrum," said Hart, describing the change as a "tectonic movement."
Builder confidence is also improving.
The National Association of Home Builders/Wells Fargo builder sentiment index released Wednesday rose this month to 62, up from 61 in August. The last time the reading was higher was October 2005 at 68.
Yet increased construction activity has yet to fully satisfy demand.
Only 5.2 months' supply of new homes is listed for sale, well below the standard level of six months usually seen in a healthy market.
But there are also signs that housing activity might soon plateau. The lack of supply has caused prices to shoot-up in many of the largest job markets, reducing affordability for potential buyers and renters.
Sales at furnishers and building supply stores fell in August after posting gains over the past 12 months, the government reported Tuesday.