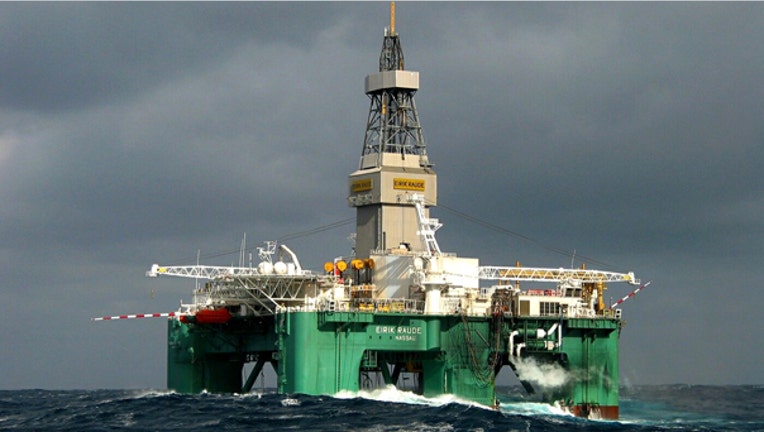 Oil rebounded more than 3 percent on Wednesday, swept up in a broad commodities rally after buyers emerged to scoop up bargains after the selling binge in the last two weeks.
Further support came as the U.S. Energy Information Administration reported an unexpected dip in U.S. crude oil inventories in the latest week and a large drop in stockpiles at the key Cushing, Oklahoma, delivery point for the U.S. oil futures contract.
Crude rose early as buyers rushed back into commodities. The Reuters-Jefferies CRB index .CRB, a global benchmark for commodities, finished the session up 2.3 percent, its biggest daily gain in two months.
"There is a sense that perhaps the selling in the energy markets was overdone, particularly in gasoline futures, said Phil Flynn, analyst at PFGBest Research in Chicago.
Gasoline futures had tumbled in recent sessions as concerns about the threat of floods to U.S. Gulf Coast refiners receded, and as data continued to show tepid demand.
In London, ICE Brent for July delivery closed at $112.30, gaining $2.31, after holding the 100-day moving average.
U.S. crude for June delivery settled at $100.10 a barrel, gaining $3.19 and bouncing back from two days of declines. The day's buying has pushed U.S. crude above the 100-day average of $98.50.
Trade was stronger on the U.S. contract than in Brent. With about two hours to go before the last trade, crude volume in the United States was up 6.3 percent against the 30-day average. In London, Brent's volume was down 25 percent from the 30-day average.
Some analysts said selling was overdone by Tuesday, after U.S. crude had fallen 17 percent from a 32-month high of $114.83 on May 2 to $95.02.
"Everyone was looking on the short side of the market yesterday. We tried pressing the market lower to a key level of $94.86 seen in June (futures contract), but we couldn't press any lower," said Richard Ilczyszyn, senior market strategist at Lind-Waldock in Chicago,
"The people who were initiating shorts here over the last week or so, started covering their positions,"
U.S. CRUDE, GASOLINE STOCKS LITTLE CHANGED
Crude oil stockpiles edged up 15,000 barrels last week, far less than the 1 million barrel increase forecast by analysts in a Reuters poll.
Gasoline inventories rose by 119,000 barrels, below analyst forecasts for an 800,000 barrel rise as U.S. motorists gear up for the summer driving season, the EIA data showed.
The EIA report showed refinery activity rose 1.5 percentage points, dwarfing the forecast for just an 0.2 percentage point gain, and imports fell by 394,000 barrels per day, against expectations that shipments increased.
"These statistics are bullish because they show that the U.S. has consistently lower imports and consistently higher refinery runs," said Jan Stuart, global oil economist at Macquarie Securities in New York.