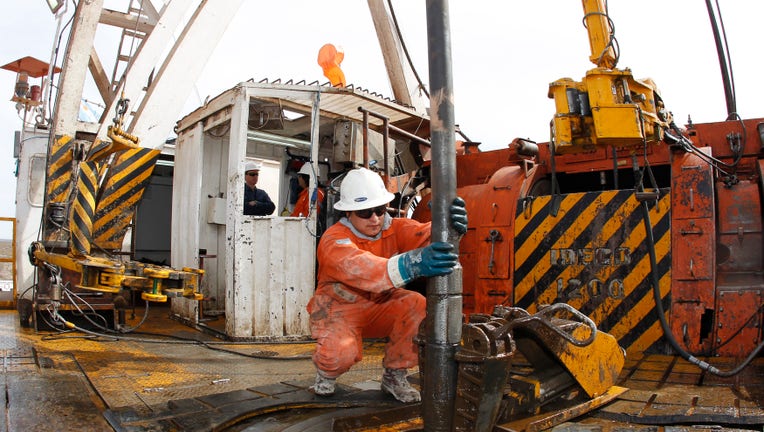 Oil prices were near flat on Friday in choppy end-year trading while approaching a third straight yearly gain.
Europe's debt crisis and slowing Chinese factories thwarted moves higher while geopolitical supply worries were supportive.
Light holiday-week trading volumes allowed for sharp price moves and Iran's navy drill in the Strait of Hormuz, along with internal tensions in Iraq, Syria and Nigeria, helped limit losses even after U.S. government data showed crude oil and distillate stocks rose last week.
Brent crude is poised to close 2011 at a record-high average of around $111 a barrel, surpassing the previous annual peak of just below $100 reached in 2008. With the exception of 2008, oil prices have closed higher every year for the last decade.
Brent February crude fell 6 cents to $107.95 a barrel by 11:35 a.m. (1635 GMT) in the final trading day of 2011, having dropped as low as $106.62.
U.S. February crude rose 8 cents to $99.73 a barrel, after falling to $98.61, then recovering and seesawing.
Expiring January U.S. gasoline and heating oil contracts added to the trading volatility. Despite a mild start to the U.S. winter heating fuel season, heating oil, brokers said the distillate benchmark was being supported by the credit struggles of Europe's largest independent oil refiner Petroplus.
China's factory activity shrank again in December as demand at home and abroad slackened, the HSBC Purchasing Manager's Index showed. The survey is designed to preview the state of industry ahead of publication of official agency reported. Iran has threatened to close the Strait of Hormuz if the West imposes sanctions on its oil exports.
(Additional reporting by Emma Farge and Randy Fabi in Singapore; Editing by Marguerita Choy)