Obama Urges Congress to Save Payroll Tax Cut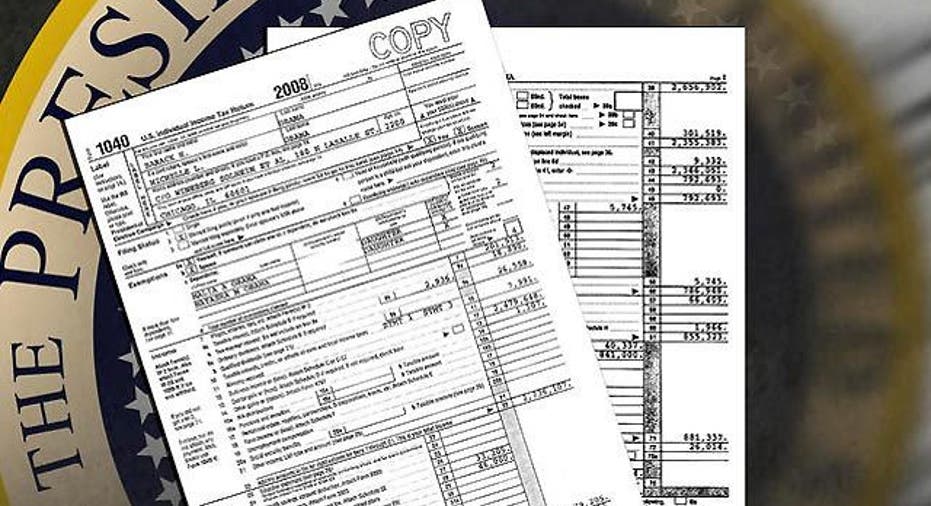 MANCHESTER, N.H., (Reuters) - President Barack Obama Tuesday challenged the U.S. Congress to vote next week to preserve an expiring payroll tax cut, a day after lawmakers failed to agree on a way to control the ballooning federal deficit.
Obama shifted into campaign mode after members of a bipartisan congressional deficit-cutting "super committee" admitted they were unable to bridge a deep ideological divide on taxes and spending.
Obama made his call in the key voting state of New Hampshire where his Republican challengers will hold one of the first primary votes of the 2012 election in January.
"In the spirit of Thanksgiving, we are going to give them another chance," Obama said, referring to lawmakers in Congress and this week's Thanksgiving holiday.
"Next week they are going to get to take a simple vote. If they vote no again the typical family's taxes will go up $1,000 next year," he said to a cheering crowd packed into a local high school's gymnasium.
Obama's Democrats want to extend a tax break for workers as well as some other economy-boosting measures that are to expire at the end of the year.
Lawmakers had initially hoped to include those elements in any deal that would have emerged from the 12-member super committee.
But since there was no deal, Obama is now pushing Congress to hold a separate vote. A senior Democratic congressional aide said plans were being made to debate the measure in the Senate in early December and possibly as soon as next week.
Republicans have not ruled out extending the tax cut and jobless benefits, but they are likely to insist on additional spending cuts to offset their $168 billion cost. That could dampen the stimulative effect of the tax cuts.
'REAL MESS'
Senator Jeff Sessions, the top Republican on the Senate Budget Committee, said it would be a "real mess" to pass the stimulus provisions now that the super committee has failed to reach a deal.
"We don't have the money to continue to borrow ... to fund these programs," Sessions told Reuters Insider.
While the details of the legislative effort are still being worked on, Democrats could attempt to pay for the tax cut extension by raising taxes on the wealthy. Republicans have blocked that idea in the past and likely would do so again.
In that event, the tax cut extension could come up again in an end-of-year, catch-all bill to fund many government programs through next September, the end of the current fiscal year.
Investors are increasingly worried that Republicans and Democrats are too divided to agree on measures to boost the sluggish economy and rein in the ballooning national debt.
Even though global stock markets dropped Monday amid news that the super committee had collapsed without a deal, most markets have moved on to more near-term worries like the debt crisis in Europe. U.S. stocks were flat around midday.
Analysts warn that economic growth could slow by up to 1.5 percentage points in 2012 if the payroll tax cut and enhanced jobless benefits are allowed to lapse.
Investors are also concerned about any attempt by Congress to undo $1.2 trillion in automatic spending cuts that are due to kick in in 2013 as a result of the super committee washout.
Republicans are already scrambling to shield the military from $600 billion in cuts over 10 years.
One Republican defense hawk, House of Representatives Armed Services Committee Chairman Buck McKeon, announced his intention to undo the military cuts even before the deficit committee had admitted defeat Monday.
Obama has vowed to veto such a move. Meanwhile his own defense secretary, Leon Panetta, is lobbying to preserve the the Pentagon's budget.
Credit-rating agencies, already dismayed by Washington's inability to tackle the country's fiscal woes, could downgrade U.S. debt if the cuts are rolled back.
(Additional reporting by Richard Cowan, Andy Sullivan in Washington and Emily Flitter in New York; writing by Deborah Charles; editing by Ross Colvin and Vicki Allen)