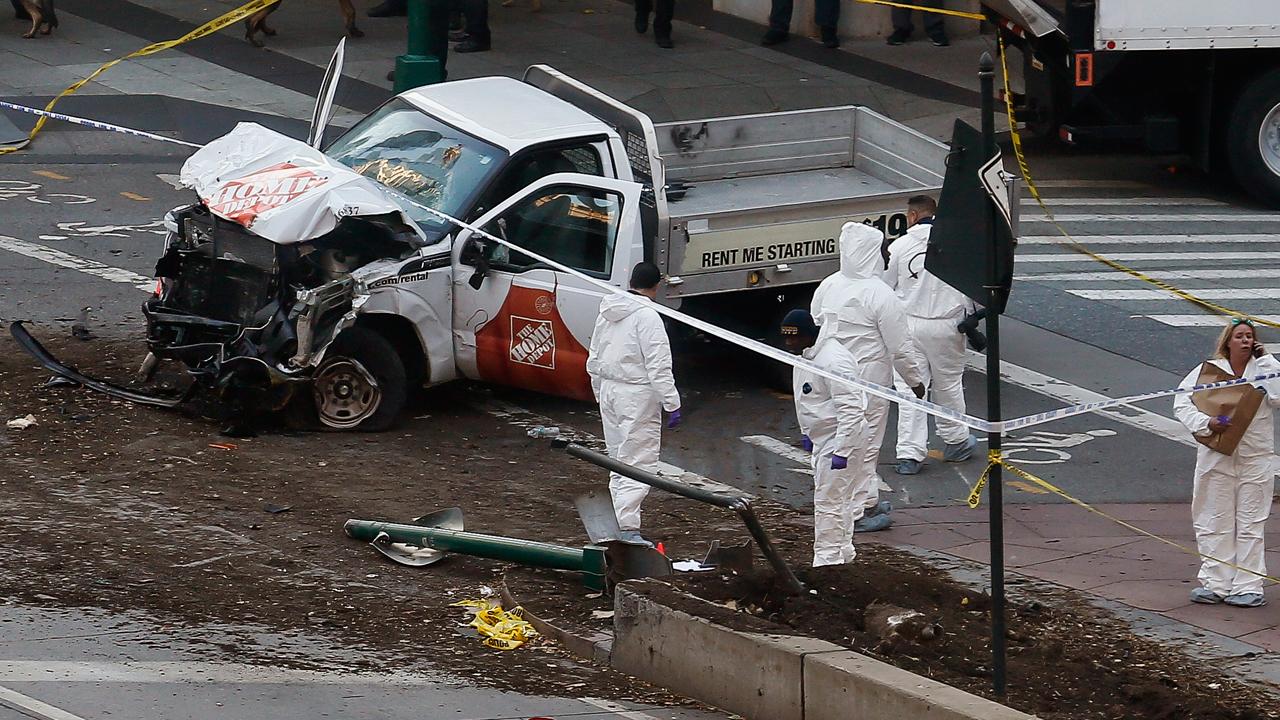 Updated
The New York Police Department has visited truck rental companies over the past two years to inform them of potential terrorist threats, according to an NYPD official.
In what the city's mayor called an "act of terror," a suspect driving a rented Home Depot (NYSE:HD) pickup truck mowed down pedestrians in lower Manhattan, killing eight people and injuring 12 more. Police have taken the driver into custody.
NYPD Deputy Commissioner of Intelligence and Counterterrorism John Miller said Tuesday the department started warning truck rental firms such as Home Depot, Ryder (NYSE:R) and Amerco's (NASDAQ:UHAL) U-Haul of possible terrorist activity about two years ago, when an ISIS magazine mentioned car attacks. Police repeated those visits two more times after terrorists used large trucks to carry out attacks in Germany and France last year.
"We did extensive outreach to the truck rental business. We visited over 148 truck rental locations in this area…and talked about suspicious indicators [and] ways to come forward," Miller said during a press conference. "The industry has had a high level of awareness on this matter from the NYPD."
A spokesperson for Home Depot said the retailer is cooperating with authorities to assist with their investigation.
The home-improvement retailer rents out flatbed pickup trucks and cargo vans. Some stores also offer larger Penske (NYSE:PAG) moving vans.
Penske said it requires customers to present two forms of valid identification, and names are screened against a watch list provided by a third-party service. Company security officials regularly meet with the FBI and other law enforcement agencies, Penske added.
"Penske Truck Leasing takes rental security measures very seriously and regularly communicates advisories and provides training to its rental team on proper security protocol," the company said.
U-Haul told FOX Business that law enforcement officials from multiple agencies have assisted rental locations in New York and other states "as it pertains to detecting suspicious behavior." The company, known for its moving vans, has "fixed measures" in place to help employees identify suspicious individuals. It also implemented new technology in April to screen customers using real-time data, rental history and "impairment recognition techniques" similar to those utilized by law enforcement.
"U-Haul maintains an open line of communication and works closely with federal and local authorities, as well as other industry leaders, in the sharing of information to guard against terror-related incidents," U-Haul said.
The attack in Manhattan "steels U-Haul's resolve to ensure these issues have our full attention, urgency, and intensity," the company added.