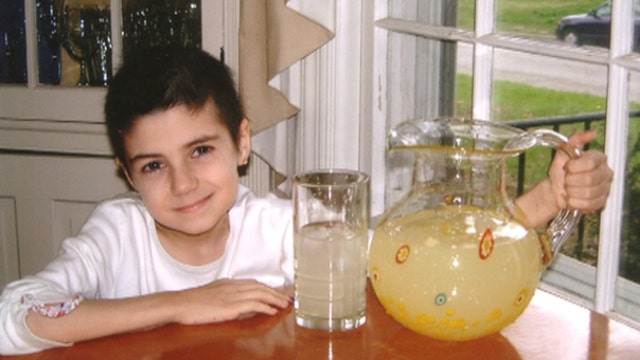 A 7-year-old boy running a lemonade stand in Ballston Spa, New York, raised $946 for a sick friend on Saturday, one month after the state's health department caused an uproar by shutting down his operation.
Mulvaney donated proceeds to the family of Maddy Moore, a 12-year-old girl battling Blount's disease, a rare bone development disorder. When the stand first opened, he had been raising money for a family trip to Disney World.
"It's all great and dandy," the boy's father, Sean Mulvaney, told the New York Times. "My son's loving it. But now we just got to get back to selling lemonade and try to raise as much money for Maddy."
A health inspector shut down Brendan Mulvaney's stand on July 27 because he did not have a permit to sell lemonade and snow cones, as required of other vendors at the nearby Sarotoga County Fair. At least four vendors complained about the stand, the New York Times reported.
The dispute led New York Gov. Andrew Cuomo to directly intervene and offer to pay the permit fee for Mulvaney. The state health department allowed Mulvaney to reopen his stand, so long as he only sold lemonade.
Mulvaney told the newspaper he plans to run the stand again next year.