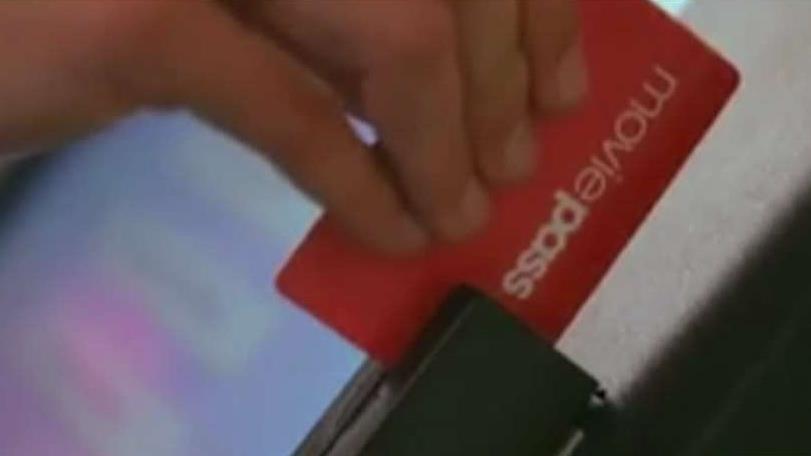 The subscription-based service MoviePass acquired film listing provider Moviefone this week in hopes of branching out into new revenue streams and continuing to grow its platform with new access to 7 million unique visitors, according to Helios & Matheson Analytics Chairman Ted Farnsworth.
Helios & Matheson, majority owner of MoviePass, agreed to buy Moviefone from Oath Inc., a subsidiary of Verizon Communications, the companies announced on Thursday. It marks the latest move by MoviePass, which charges $9.95 for unlimited theater visits, to revolution the film industry.
Helios & Matheson reportedly paid about $8.6 million for Moviefone, according to the Los Angeles Times.
"We're the fastest growing paid subscription company ever in internet history," Farnsworth told FOX Business' Maria Bartiromo during an interview on Friday. "I think we're just totally disrupting the whole channel of the movie theatre industry."
MoviePass has already garnered more than 2.5 million subscribers within six months, and Farnsworth said the company hopes to attract at least five million by the end of the year. Although MoviePass has drawn sharp criticism from the cinema chain AMC Theatres, it still purchases about 7% to 8% of all tickets nationwide.
And, Farnsworth said, studios are interested in partnering with MoviePass because it can provide them with data about consumer choices, such as what films and theaters a person likes, which the theaters then use for advertisement purposes.
He brushed off concerns about potential violations of users' personal information in light of reports that Facebook inadvertently allowed the political consulting firm Cambridge Analytica to collect data on at least 87 million users, which was then reportedly used to influence the 2016 presidential election
"We never sell out data," he said. "We don't track your data."