Morgan Stanley: Layoffs Are Coming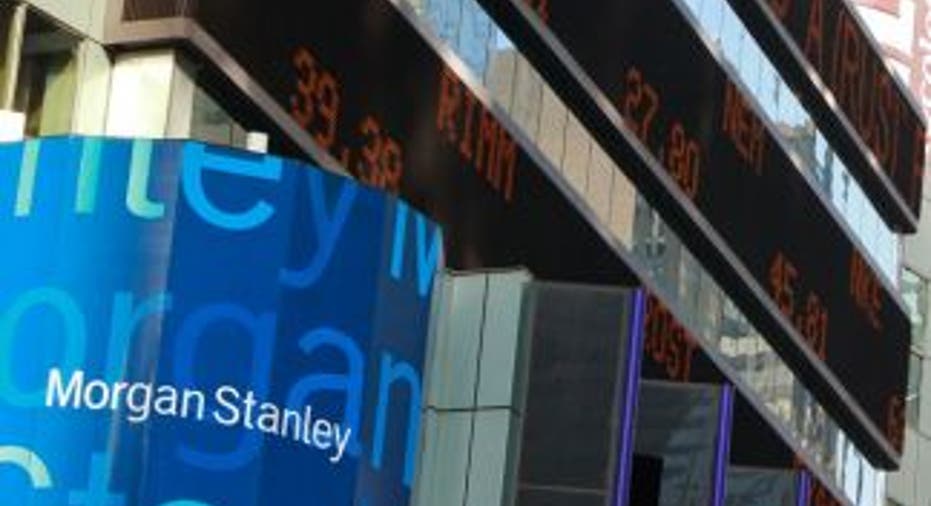 Morgan Stanley (MS: 15.23, +0.17, +1.13%) finally threw in the towel.
After months of denying that the big Wall Street investment bank had plans to announce across-the-board job cuts if business conditions didn't improve, the firm announced Thursday morning that it will slash about 1,600 jobs, or a little more than 2% of its total workforce.
In July the FOX Business Network was first to report that Morgan was drawing up plans to slash jobs beyond the previously announced cuts of about 300 brokers from its "retail" division -- which sells stocks and other securities to individual investors -- if business conditions deteriorated. Morgan has the largest retail sales force with about 18,000 brokers.
The FOX Business report was initially denied by press officials at the firm as fear spread among bankers and traders that slowing business conditions were likely to be addressed through job cuts. Adding to the confusion: shares fluctuated wildly over the summer as investors speculated that Morgan was holding sovereign debt and other securities tied to several troubled European countries.
Morgan continues to deny that it has significant exposure to Europe, though today the firm finally confirmed its job cutting plans.
"As we conduct our year-end performance management process and evaluate the right size of the franchise for 2012, we anticipate the elimination of approximately 1,600 positions across the firm globally impacting all job levels -- to take place early in the first quarter of 2012," the firm said in a statement.
Shares of Morgan have fallen more than 40% this year; they rose a little less than 1% on the news.
Morgan isn't the only firm to announce cutbacks as stiffer regulations and a slowing business environment crimp Wall Street profits. Nearly every major firm is paring back staff, including Morgan's arch rival,  Goldman Sachs (GS: 92.93, -0.32, -0.34%).
Morgan CEO James Gorman has already announced that executives at his firm should expect much smaller bonuses this year, with some receiving no bonus at all.
"The government constraints put on this industry in terms of earning money has never been seen in any other industry," said securities analyst Dick Bove. "And the result is they have to fire people. This isn't specific or unique to Morgan Stanley."
What makes Morgan's situation unusual is the amount of confusion surrounding the job cuts, and the contingency plans that were in place. Some analysts have speculated that the firm didn't want to concede it was likely to cut its staff so as not to give credibility to fears it may face losses tied to Europe.