Morgan Stanley Could Be Next Wall Street Giant to Cut Staff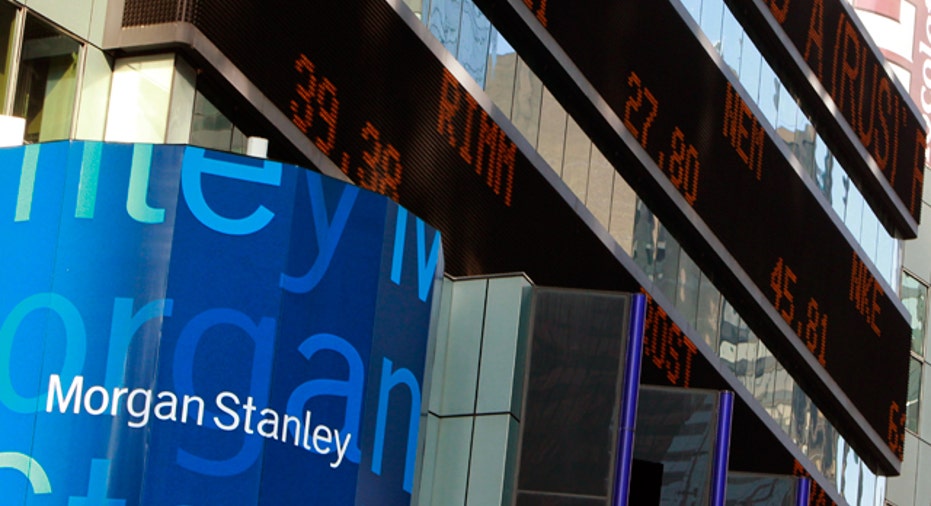 Morgan Stanley & Co. (NYSE:MS) could be the next Wall Street firm to announce a major round of layoffs, joining its arch rival Goldman Sachs (NYSE:GS) in slashing possibly thousands of jobs, the FOX Business Network has learned.
The firm is running layoff scenarios into several thousand folks, said one person with direct knowledge of the matter. This possible new round of job cuts would go well beyond the pruning of low-producing brokers (also known as financial advisers) the firm has already announced.
Morgan officials have confirmed that they plan on cutting around 300 people from the firms brokerage division, but they have been circumspect about additional possible layoffs, particularly if the current Wall Street profit drought persists. But a spokesman for the firm would not deny that Morgan is drawing up plans for a sweeping new round of layoffs if business conditions dont improve.
We are constantly evaluating the market conditions to ensure we are right sized, the spokeswoman said. We have said we currently have no plans for a major (reduction in workforce) other then 300 or so underperforming FAs, and that remains the case.
But with worries that profits might sag for the rest of the year, Morgan is in the middle of planning for a large round of job cuts that would go beyond brokers to include traders and possibly investment bankers, according to people with knowledge of the matter.
Morgan employs around 60,000 people and even a 5% reduction is staff would amount to 3,000 lost jobs.
In recent weeks many of the major Wall Street firms have announced modest job cuts as a combination of lower volume of trades, declining customer orders for stocks and other investments and the costs of new regulations have squeezed profits. Goldman Sachs has confirmed the biggest cost savings plan of all the firms on Wall Street, aiming to cut $1 billion in expenses before the end of the year. Such large-scale cost cutting will inevitably lead to thousands of layoffs inside the firm.
As first reported by FOX Business, Goldman is also looking to move jobs to low-cost areas overseas, such as hiring 1,000 new people in its Singapore office. Goldman, with around 35,000 employees, is half the size of Morgan, which combines an investment bank and Wall Streets largest brokerage sales force where 18,000 financial advisers sell stocks, bonds and mutual funds to small investors.
After years of emulating Goldmans business model of earning much of its money through risk-taking trading strategies, Morgan Stanley under CEO James Gorman changed its business model to one that largely provides advice to small investors through the brokerage division and counseling large companies for their corporate finance needs.
The results have been mixed, at best. Shares of Morgan have dropped more than 8% since late last week on fears that second-quarter earnings, due to be released next week, will come in weaker than expected. Morgan is currently hovering at around $21 a share.
As first reported by FOX Business, bankers at Morgan have won deals that put them at the top of the various league table lists of the leading investment banks, but many of them fear that underperforming parts of the firm will make it difficult for them to get paid adequately when bonus season comes later in the year.