Modell's prepares bankruptcy filing
Mitch Modell is aiming to save union jobs amid the bankruptcy
After a year of financial turmoil, sporting goods retailer Modell's is preparing to file for bankruptcy, which could come as soon as this weekend, FOX Business has confirmed with CEO Mitch Modell.
"We are planning for Sunday or Monday," Modell told FOX Business explaining that the company feverishly tried to work with landlords and vendors but could not hammer out a deal with enough of these companies to save the chain. So next steps, Modell says, is saving workers. "The most important thing to me right now is the preservation of as many union jobs as possible" he added.
The retailer is still in discussions with potential partners but Modell declined to comment when pressed by FOX Business.
The company's difficulties began in earnest when in March of 2019, the Wall Street Journal reported the retailer had hired Berkeley Research Group as a financial adviser to explore steps including filing for bankruptcy.
ICONIC SPORTING GOODS STORE SURPRISES STAFF WITH ANNOUNCEMENT OF 2 ADDITIONAL STORES SAVED FROM CLOSURE
The report led to vendors refraining from shipping products to Modell's, insurance companies cutting off the company and its credit rating being downgraded, Modell told FOX Business' Maria Bartiromo.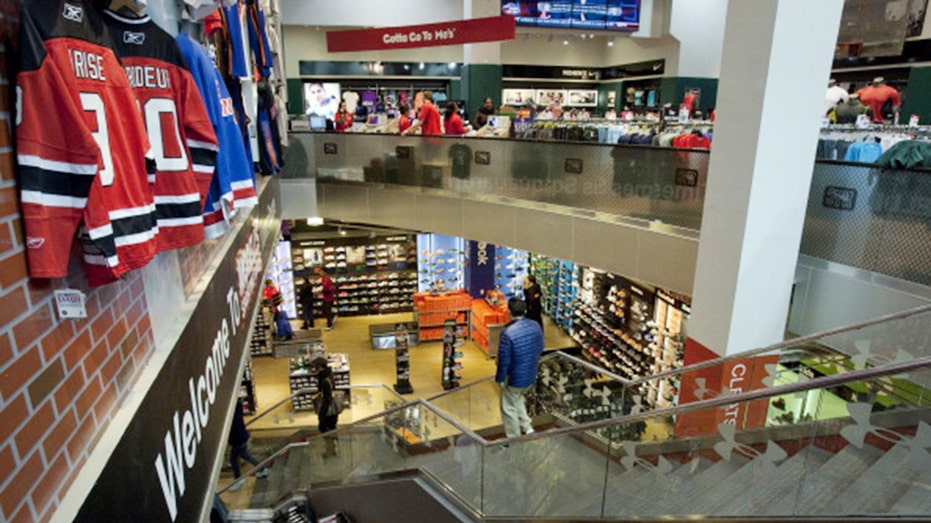 Modell's also lost $50 million in sales in 2019 as a result of a warm winter, "lousy" local sports teams, six fewer days between Thanksgiving and Christmas, the rise of internet retail and the Wall Street Journal piece.
SPORTING GOODS RETAILER MODELL'S SAVES 5 STORES FROM CLOSURE AMID FINANCIAL TURMOIL
At the time, Modell intended to close 24 locations and was considering selling a minority stake in his company. Despite the difficulty, he told Bartiromo that if he could receive support from 90 percent of his landlords and vendors he could have a path to success.
Hope was in sight for Modell's when, at the end of February, Modell announced that he would be saving seven of the 24 stores initially slated for closure and would be able to prevent 129 employees from losing their jobs.
"We're not closing guys, we are going to stay open," Modell announced to cheering employees while live on "Mornings with Maria."
Modell was able to renegotiate with his landlords who, following an earlier appearance on FOX Business, extended their support to the suffering sporting goods company. Had the locations closed, the stores' landlords, according to Modell, would have lost out on two-years worth of rent.
GET FOX BUSINESS ON THE GO BY CLICKING HERE
Modell's was founded in 1889 by Mitch Modell's great-grandfather Morris A. Modell. The company has been family-owned ever since and, prior to the announced closures, operated 141 stores.
The New York Post was the first to report the upcoming filing.
CLICK HERE TO READ MORE ON FOX BUSINESS