Merge Ahead: Time Warner, AT&T Deal Sparks Hunt for Direct-to-Consumer Access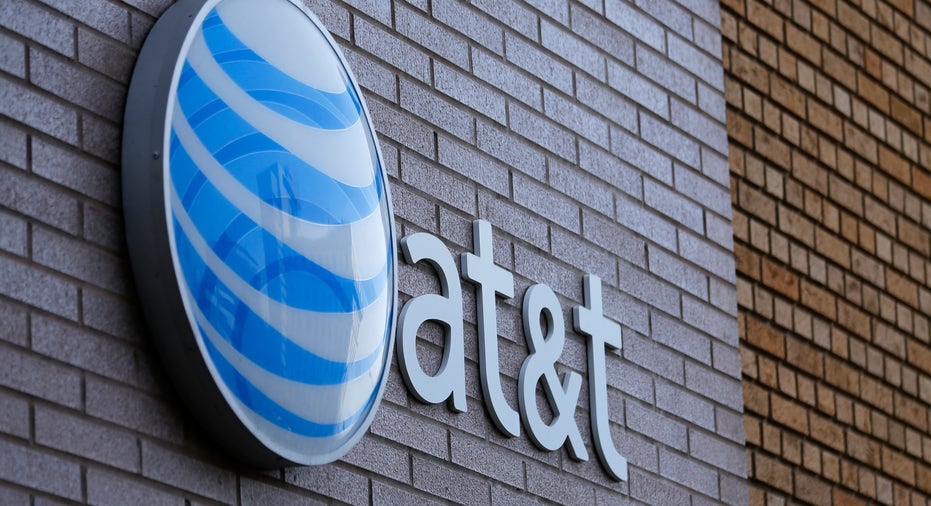 Content distribution has turned the media industry on its head. The booming businesses of non-traditional platforms like Netflix (NASDAQ:NFLX) and Amazon (NASDAQ:AMZN) Prime services, which offer customers an often cheaper way to watch their favorite shows and movies on demand, has forced industry leaders to re-think their business and growth strategies.
The trend is forcing a new wave of consolidation among unlikely peers – telecom and media companies – as they consider new options for growth in order to better compete in the changing environment. Putting more pressure on the media titans is a swifter cord-cutting pace by customers opting for over-the-top distribution options rather than the more expensive pay TV platforms.
Five years after the mega merger between Comcast (NYSE:CMCSA) and NBCUniversal, another blockbuster deal is in the works; this time between AT&T (NYSE:T) and Time Warner (NYSE:TWX), the biggest merger announcement of the year.
The proposed $85.4 billion tie up comes amid significant structural change in the media and entertainment landscape as traditional business matures, and growth shifts to digital, said PricewaterhouseCoopers' Chris Vollmer, global advisory leader for entertainment and media.
"We've been thinking a lot about how the media world moves more to a direct-to-consumer environment. A lot of the logic, if you're a content provider today and you see the secular decline going on in pay TV, you're very concerned about making sure you have enough digital distribution to reach users at every scale," Vollmer said.
The acquisition of Time Warner gives AT&T immediate ownership of valuable content like HBO, Cinemax, Warner Brothers, basic cable channels including TBS and Cartoon Network, and NBA, March Madness and MLB sports rights. Vollmer continued, saying the marriage between the two companies gives AT&T all those consumer access points in addition to more financial resources to help the combined entity start from a higher jumping-off point as it conceptualizes the next generation of premium content experiences like perhaps virtual reality and immersive gaming experiences – both of which carry significant development costs.
While providing more creative development opportunities, the deal allows the combined company to more quickly adjust and compete with new trends that pop up in mobile and video, which accounted for just half of total mobile data traffic in 2015 and is expected to grow to 75% by 2020, according to CFRA senior equity analyst Angelo Zino.
"AT&T's ability to expand its over-the-top offerings over the next decade will be imperative given the rising trend of cord cutters, and could help accelerate a new avenue of growth for the company," he said.
While the trend for conglomerates has been to slim down their businesses, shedding units not central to their core businesses, the trend among media and telecom companies could be seen as a move in the opposite direction. But PwC's Vollmer said the better way to think about it is big companies trying to evolve. Sometimes that means diversifying by getting rid of business units that no longer make sense to the core mission, and in other cases, like with the AT&T and Time Warner marriage, it means adding on new business segments to increase competitiveness.
"Some of the deals now are complementary as they're bringing technology and distribution, and thinking how they can add content and brands and IT all in the spirit of innovating faster and offering new products and services to customers that maybe haven't been seen before," Vollmer explained.
Still, the hefty price tag could be enough to stop the deal in its tracks.
Shortly after the acquisition was announced over the weekend, both 2016 presidential candidates expressed uncertainty. Republican nominee Donald Trump vowed to stop the transaction if elected, while Tim Kaine, running mate to Democratic nominee Hillary Clinton, said "pro-competition and less concentration" is "generally helpful, especially in the media."
In addition, ratings agencies Standard & Poor's, Moody's and Fitch noted that while it may make strategic sense,  all warned they could cut AT&T's credit rating in the wake of the proposed transaction based on the company's more leveraged balance sheet.
While Zino said he believes regulators will ultimately green light the deal, it will no doubt face heavy scrutiny. The biggest plus he sees is the nature of the deal: A vertical integration of two unlike companies as opposed to a horizontal one that brings together two nearly identical firms grabbing too much of the industry's market share.
"We don't recall a time where a pure vertical integration acquisition has failed to get regulatory approval," he said. "When all is said and done, a number of conditions will likely be included to make sure that Time Warner's content is being offered to competing services and ensure that AT&T is not gaining a competitive advantage.