McDonald's Earnings Fall Short of Expectations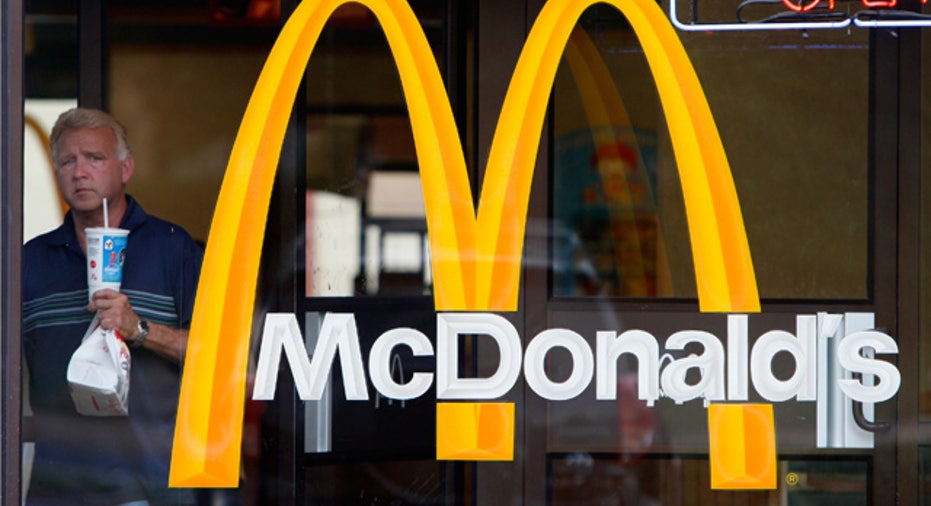 McDonald's (NYSE:MCD) revealed a weaker-than-expected first-quarter profit as sales at its more established stores slumped across its geographic markets amid a still turbulent economy.
The Oak Brook, Ill.-based fast-food company reported net income of $1.27 billion, or $1.26 a share, compared with a year-earlier profit of $1.26 billion, or $1.23 a share.
Revenue for the three months ended March 31 was $6.6 billion, up 1% from $6.55 billion a year ago, edging just above the Street's view of $6.59 billion. However, same-store sales, a key growth metric for sales at stores open longer than a year, slumped 1.2%.
"While the company's results for the quarter reflected difficult prior year comparisons and the ongoing impact of global economic headwinds, we continue our efforts to build market share and deliver sustained profitable growth for all stakeholders," McDonald's CEO Don Thompson said in a statement.
Shares of the world's biggest restaurant chain known for the Big Mac slumped more than 1.5% to $100.30, off record highs reached earlier this month amid growing analyst optimism that year-over-year comparisons could improve later in the year. The 2012 period benefited from unseasonably warm weather.
McDonald's continues to update its menu with health options to make it "more relevant to today's society," according to Thompson. However this spring has been unusually cold in the Northeast and U.S. shoppers remain frugal amid broader economic headaches.