Marathon earnings, CPI and Fed speeches top week ahead
2024 presidential primary season will also begin as Trump's first challenger emerges
Another busy week for investors is almost upon us with half a dozen Fed speeches, new CPI data and earnings across industries from energy to hospitality filling the week. 
The stock market is coming off a somber week with the Nasdaq Composite unable to escape the bear market it's been stuck in since March 2022. The Nasdaq lost 1.56% last week, and the S&P lost just 0.71%, while the Dow Jones Industrial Average was little changed from the previous week.
Ticker
Security
Last
Change
Change %
I:COMP
NASDAQ COMPOSITE INDEX
12975.687543
+277.59
+2.19%
SP500
S&P 500
4205.45
+54.17
+1.30%
I:DJI
DOW JONES AVERAGES
33093.34
+328.69
+1.00%
FOX Business breaks down this week's top market events:
Apple will hold an in-person summit on AI for employees as major tech rivals, including Microsoft with ChatGPT and Google with Bard, have an ignited an AI war.
BILL GATES SAYS CHATGPT WILL 'CHANGE THE WORLD,' MAKE JOBS MORE EFFICIENT
Monday, Feb. 13
On Monday, Starbucks will change its rewards program, increasing the amount of stars necessary to redeem products such as drinks or branded merchandise.
Ticker
Security
Last
Change
Change %
SBUX
STARBUCKS CORP.
98.53
+0.09
+0.09%
On the earnings docket are cybersecurity firm Check Point Software and food processing company Treehouse Foods.
Ticker
Security
Last
Change
Change %
CHKP
CHECK POINT SOFTWARE TECHNOLOGIES LTD.
123.86
+0.82
+0.67%
THS
TREEHOUSE FOODS INC.
48.61
+0.04
+0.07%
After the bell, investors will hear from Angi, Avis Budget Group, Denny's and Palantir Technologies, a data analytics firm that has been instrumental in Ukraine.
Ticker
Security
Last
Change
Change %
ANGI
ANGI INC.
3.20
-0.04
-1.23%
CAR
AVIS BUDGET GROUP INC.
162.98
-2.48
-1.50%
DENN
DENNY'S CORP.
11.49
+0.08
+0.70%
PLTR
PALANTIR TECHNOLOGIES INC.
13.65
+0.81
+6.31%
Tuesday, Feb. 14
Tuesday is Valentine's Day. The Senate will conduct a hearing on the impact of a crypto crash to see how it can prevent cryptocurrencies from breaking investors' hearts.
Tuesday will also see Microsoft permanently disable Internet Explorer after 25 years.
Ticker
Security
Last
Change
Change %
MSFT
MICROSOFT CORP.
332.89
+6.97
+2.14%
Also on Tuesday, investors will hear from the Dallas Fed's Lorie Logan at 11 a.m., and the New York Fed's John Williams. Last week, Williams announced the Federal Reserve will likely operate under a high interest rate environment for a few years.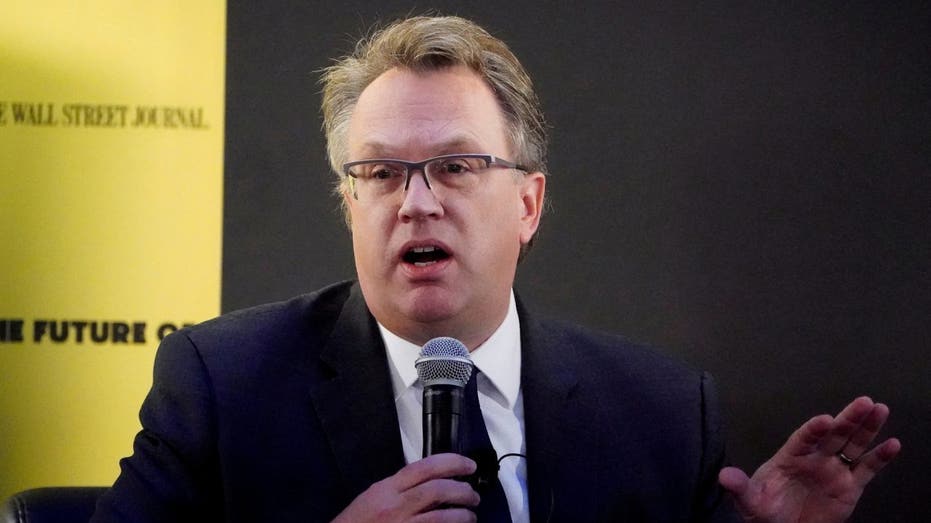 Earnings on Tuesday will include Cleveland-Cliffs, Coca-Cola, Ecolab, Eversource Energy, Exelon, Leidos Holdings and Marriott International.
Ticker
Security
Last
Change
Change %
CLF
CLEVELAND-CLIFFS INC.
14.36
+0.07
+0.49%
KO
THE COCA-COLA CO.
60.26
-0.15
-0.25%
ECL
ECOLAB INC.
166.91
+0.18
+0.11%
ES
EVERSOURCE ENERGY
68.69
-2.15
-3.04%
EXC
EXELON CORP.
39.39
-0.12
-0.30%
LDOS
LEIDOS HOLDINGS INC.
80.29
+1.01
+1.27%
MAR
MARRIOTT INTERNATIONAL INC.
171.76
+0.10
+0.06%
After the bell, Airbnb, Akamai Technologies, GoDaddy and Tripadvisor will report.
Ticker
Security
Last
Change
Change %
ABNB
AIRBNB INC.
106.81
+2.39
+2.29%
AKAM
AKAMAI TECHNOLOGIES INC.
90.57
+1.51
+1.70%
GDDY
GODADDY INC.
72.33
+0.70
+0.98%
TRIP
TRIPADVISOR INC.
15.31
-0.13
-0.84%
Investors will be looking out for the NFIB business optimism index, which is expected to climb slightly, as well as the Consumer Price Index. The CPI is expected to rise to 298, up from 296.8.
Wednesday, Feb. 15
Wednesday will see Nikki Haley throw her hat in the ring for the 2024 GOP presidential primary. Former President Trump is the only other candidate to have officially announced, although speculation abounds that Ron DeSantis, Glenn Youngkin and Kristi Noem could join the race.
NIKKI HALEY SLAMS BIDEN FOR CALLING REPUBLICANS 'FISCALLY DEMENTED': 'TRY AGAIN, MR. PRESIDENT'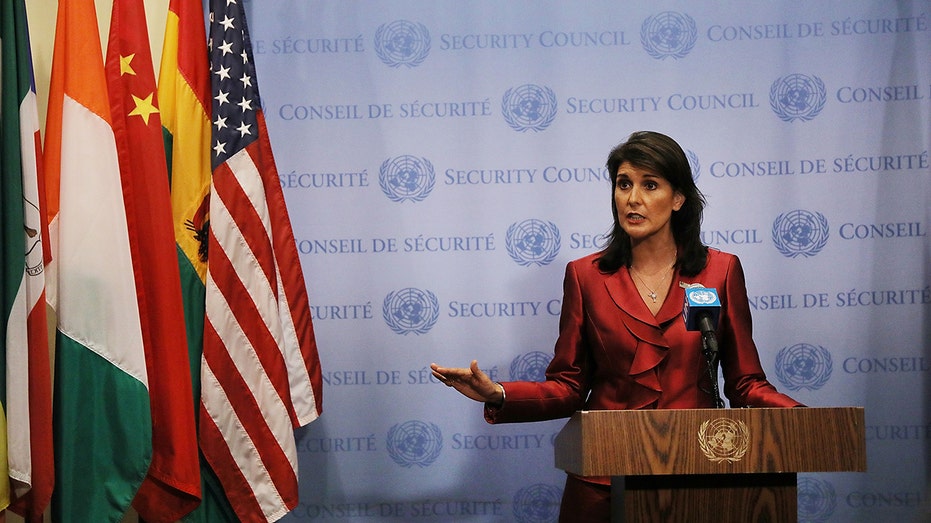 Also on Wednesday, the CBO will release its 2023 baseline budget, economic forecast and a special report on federal debt limit.
Ticker
Security
Last
Change
Change %
F
FORD MOTOR CO.
12.09
+0.71
+6.24%
Wednesday will also see Ford CEO Jim Farley and CFO John Lawler talk about company's growth plan at Wolfe Research Conference.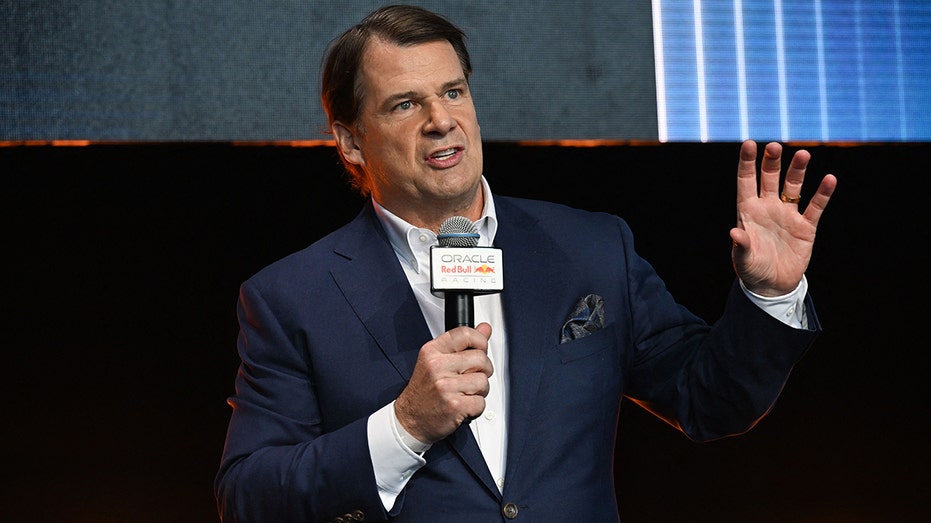 In the morning, investors will devour earnings from AIG, Analog Devices, Biogen, Kraft Heinz, Krispy Kreme and Taylor Morrison Home, a nationwide homebuilder.
Ticker
Security
Last
Change
Change %
AIG
AMERICAN INTERNATIONAL GROUP INC.
54.07
+0.39
+0.73%
ADI
ANALOG DEVICES INC.
176.53
+4.14
+2.40%
BIIB
BIOGEN INC.
298.66
+1.53
+0.51%
KHC
THE KRAFT HEINZ CO.
38.34
+0.08
+0.21%
KKD
n.a.
n.a.
n.a.
n.a.
TMHC
TAYLOR MORRISON HOME CORP.
43.32
0.00
0.00%
After market close, investors will tune in to earnings calls from Cisco Systems, Marathon Oil, Roku, Shopify, Wyndham Hotels & Resorts and Zillow Group.
EXXON'S RECORD PROFITS IRK WHITE HOUSE IN ENERGY BLAME GAME
Ticker
Security
Last
Change
Change %
CSCO
CISCO SYSTEMS INC.
49.86
+0.83
+1.69%
MRO
MARATHON OIL CORP.
23.26
-0.07
-0.30%
ROKU
ROKU INC.
56.05
+1.47
+2.69%
SHOP
SHOPIFY INC.
59.26
+1.55
+2.69%
WH
n.a.
n.a.
n.a.
n.a.
ZG
ZILLOW GROUP INC.
44.09
-0.33
-0.74%
Investors will get an opportunity Wednesday to put their hands on the pulse of the economy with data released, including retail sales, industrial production, the New York Fed manufacturing index, mortgage applications, business inventories and the NAHB housing market index.
Thursday, Feb. 16
Thursday will bring more Fed speeches with the Cleveland Fed's Loretta Mester at 8:45 a.m. and 6 p.m., the St. Louis Fed's Jim Bullard at 1:30 p.m. and the Chicago Fed's Lisa Cook at 4 p.m.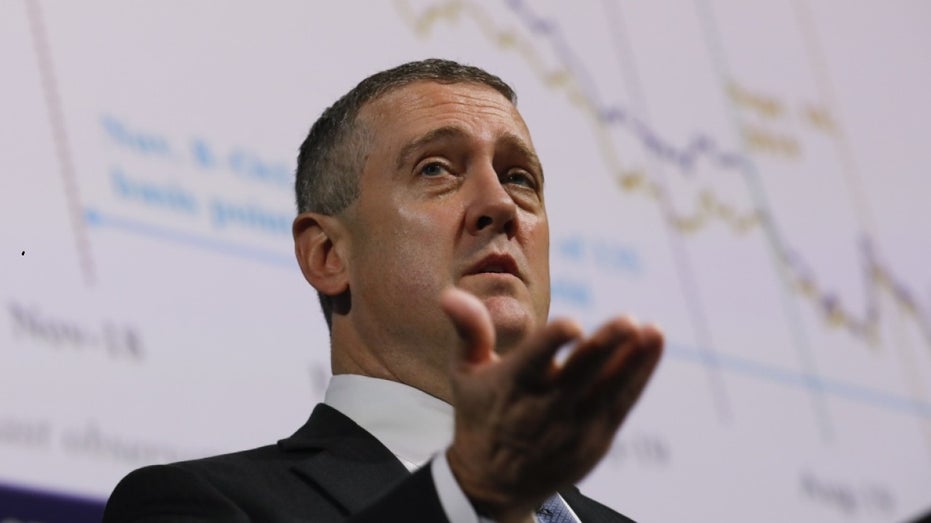 As for earnings, Crocs, Dropbox, Hasbro, Hyatt Hotels, Paramount Global, Shake Shack and Toast all report.
Ticker
Security
Last
Change
Change %
CROX
CROCS INC.
106.74
+2.42
+2.32%
DBX
DROPBOX INC.
22.81
+0.30
+1.33%
HAS
HASBRO INC.
60.07
+0.35
+0.59%
H
HYATT HOTELS CORP.
110.22
+0.74
+0.68%
PGID
PEREGRINE INDS
0.0637
+0.00
+4.43%
SHAK
SHAKE SHACK
65.40
-0.50
-0.76%
TOST
TOAST INC.
21.42
+0.10
+0.47%
After the bell, investors will be tuned into results from Applied Materials, Con Edison, Digital Realty Trust, DoorDash, RE/MAX, Redfin and Texas Roadhouse.
Ticker
Security
Last
Change
Change %
AMAT
APPLIED MATERIALS INC.
136.06
+5.59
+4.28%
ED
CONSOLIDATED EDISON INC.
92.71
-0.53
-0.57%
DLR
DIGITAL REALTY TRUST INC.
98.89
+6.68
+7.24%
DASH
DOORDASH INC.
67.44
+0.94
+1.41%
RMAX
RE/MAX HOLDINGS INC.
18.59
+0.13
+0.70%
RDFN
REDFIN CORP.
9.27
-0.28
-2.93%
TXRH
TEXAS ROADHOUSE INC.
110.63
-0.98
-0.88%
Economic data being reported Thursday includes building permits, housing starts, initial jobless claims, the Philly Fed business index and PPI.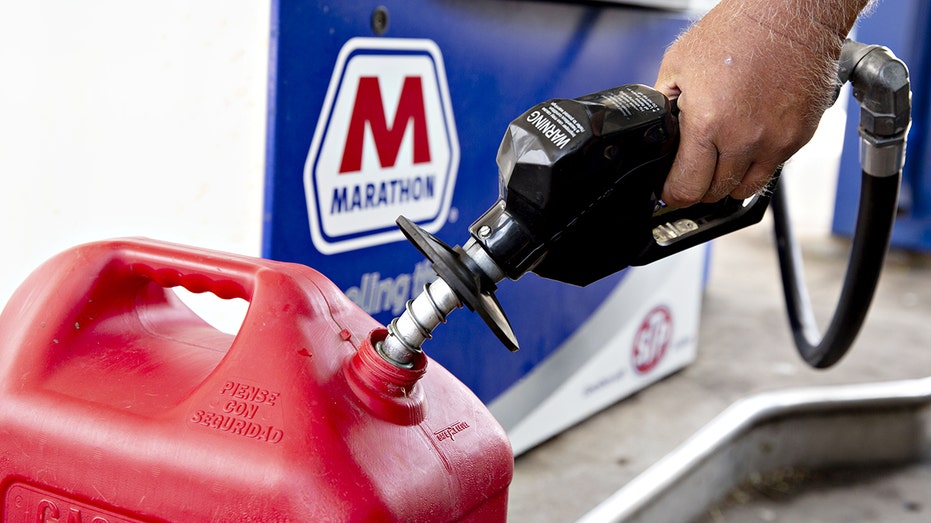 Friday, Feb. 17
Friday will see the Richmond Fed's Tom Barkin talk at 8:30 a.m. 
CLICK HERE TO GET THE FOX BUSINESS APP
Friday morning will round out earnings for the week as investors hear from AMC Networks, CenterPoint Energy, Deere & Co. and DraftKings.
Ticker
Security
Last
Change
Change %
AMCX
AMC NETWORKS INC.
12.10
+0.14
+1.17%
CNP
CENTERPOINT ENERGY INC.
28.34
+0.08
+0.28%
DE
DEERE & CO.
357.21
+2.33
+0.66%
DKNG
DRAFTKINGS INC.
23.38
-0.31
-1.31%
Economic data to round out the week will include import and export prices.