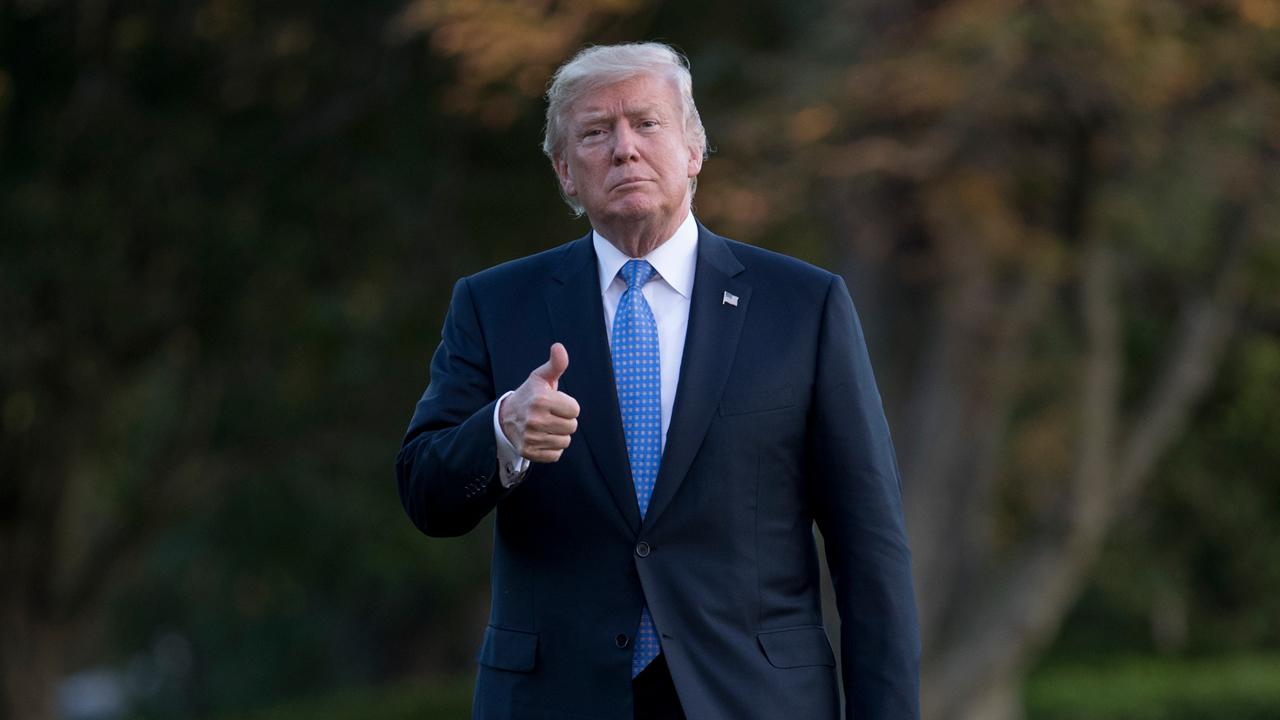 President Donald Trump's newly unveiled tax reform plan -- which he sold as a boost for the economy by cutting taxes for middle-class Americans -- has found a new fanbase: Manufacturers who are pleased with his promise to reduce the corporate tax rate from 35% to at least 20%.
On Friday, Trump advocated again for tax cuts in his address to the National Association of Manufacturers in Washington, during which he said that tax reform would be like "rocket fuel" for the U.S. economy if it came to fruition.
"He highlighted manufacturing," Snap-on Inc. CEO Nicholas T Pinchuk told FOX Business' Liz Claman on 'Countdown to the Closing Bell.' "And he celebrated the pride and dignity of the American worker. He said we honor work, we honor grit, we honor those people who leave their hearts on the factory floor and turn their dreams into reality with their own two hands."
Though the GOP plan reportedly cuts about $5.8 trillion with the lower rates, the administration reportedly does not plan on slashing spending elsewhere in order to avoid contributing to the national debt. The Trump administration has defended this, saying that increased spending -- and economic growth -- will offset the lost revenue.
The current tax rate paid by Snap-on (NYSE: SNA), a company that manufactures and markets high end tools and equipment, is above 30%. Under Trump's tax plan, it would be substantially reduced to 20%, Pinchuk said.
Part of Trump's reason for reducing the corporate tax rate is to incentivize companies to use that saved revenue to hire additional employees. Whether or not Snap-on will be able to increase its staff-size, Pinchuk was unable to say.
"I think that's a hard thing to say," he said. "Generally, if you increase the favorability of the economics behind any company, it's going to be positive for us."