Lunch Meat Maker Hormel Cuts Full-Year Outlook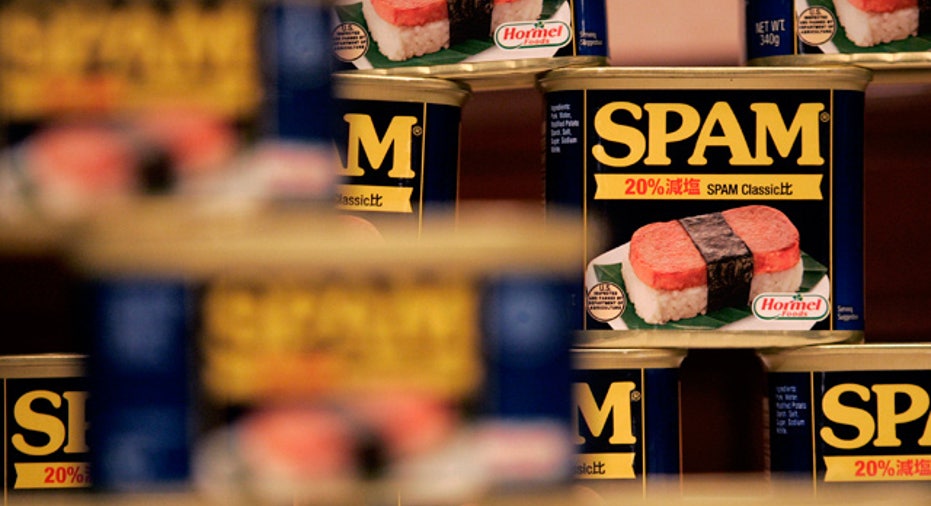 Hormel Foods (NYSE:HRL) narrowed its fiscal 2013 earnings expectations on Tuesday citing weak results in its pork operations and stifling expenses stemming from last summer's drought.
The Austin, Minn.-based food and meat manufacturer now sees full-year earnings in the range of $1.88 to $1.96 a share, down from an earlier $1.93 to $2.03. Analysts on average are calling for 2013 EPS of $1.99, according to a Thomson Reuters poll.
Meat producers have been struggling under the weight of rising feed costs for cattle, a reflection of limited corn and grain supplies following last summer's drought along the Corn Belt. That has forced beef producers to raise prices, in some cases to record highs.
"Lower than expected results in our pork operations, higher input costs and softer sales of our retail products in our Refrigerated Foods segment are the primary reason for the expected shortfall in our second half results," Hormel CEO Jeffrey Ettinger said in a statement.
While Hormel's shares have rallied 30% year-to-date, they fell close to 5% to $38.70 in early trade as investors digested the warning.
The chicken producer nevertheless remains "very bullish" about its future earnings potential and says it will provide more details on the forecast at its annual investor day on June 26.