Lucky 13? Dow's Latest Milestone May Lure Retail Investors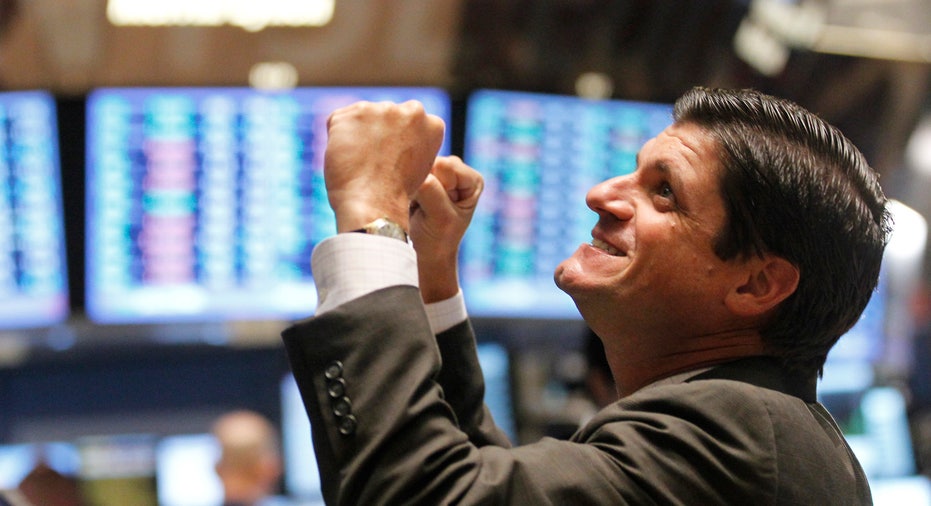 The last time the blue chips traded above the 13000 level before Tuesday, Hillary Clinton and Barack Obama were locked in a heated primary war, doomed investment bank Lehman Brothers was still solvent and Apple (NASDAQ:AAPL) traded at just $132 a share.
While Wall Street still faces a number of hurdles, including Europe's debt mess and Iran's saber-rattling, it seems likely that the Dow's ability to surpass this threshold will further boost market confidence and simultaneously lure at least some retail investors back into the markets.
"Dow 13000 is one of those headlines that definitely confirms people's hopes. It does have a way of drawing enthusiasm into the market, in spite of valuation," said Peter Kenny, managing director at Knight Capital. "Dow 13000 will improve market sentiment in and of itself."
Tuesday's milestone builds on an already strong start to 2012 and leaves the benchmark index up nearly 100% from its 12-year low close of 6547.05 in March 2009. The last time the Dow closed at or above 13000 was May 19, 2008 -- four months before Lehman's implosion that sent the economy tanking.
Round Numbers
While most market participants and technical analysts see little importance in these big, round numbers, retail investors and certainly the media do see them as psychologically-important.
"Americans in general and investors specifically have a fixation on numbers and 13000 will likely generate a fair amount of confidence," said Jack Ablin, chief investment officer at Harris Bank.
There are signs retail investors are already starting to stash more cash in the markets.
According to TrimTab Research, U.S. equity funds generated an inflow of $1.9 billion in the week ended February 8 -- the largest weekly influx in a year. Global equity funds took in $1.7 billion, marking their largest inflow since September 2011.
"Retail sentiment is pretty exuberant," a TrimTabs report said.
Retail as a Lagging Indicator
A further increase in confidence among retail investors could generate an influx of cash into the markets, driving the major indexes to even loftier levels.
Yet many retail investors are still feeling snake-bitten from the '08 crash, which caused most Americans to lose enormous chunks of their investment portfolios and pension funds at a frightening pace. Likewise, investors who jumped back in during previous times of hope after the market bottom were hurt by subsequent retreats like the one that began last August.
"I don't think [Dow 13000] will cause some euphoric charge into the market by retail investors because the retail investors feel like they've been burned before," said Luke Aucoin, chief operating officer and portfolio manager at Vista Research and Management.
Ablin said he's more focused on the 1370 level on the broader S&P 500, which traders pay far more attention to than the Dow. A strong push through that key level could be a long-term bullish signal and "could get a lot of institutional money off the sidelines," Ablin said.
Others are worried that if Dow 13000 successfully draws retail investors back into the markets, it will be a bearish signal.
"Our research shows that usually when ETF and mutual fund investors start buying, they are really bad at timing the market in terms of an entry point," said Leon Mirochnik, vice president and associate portfolio manager at TrimTabs Investment Research. "They buy at the top and sell at the bottom. That signals the market could be nearing a short-term top."
Record Highs Eyed
Assuming the blue chips are able to surpass the 13000 level, the bulls on Wall Street will set their sights on 14164.53 -- the index's all-time closing high that was set in October 2007 before the Great Recession began.
But given headwinds like rising energy prices, some market participants believe that landmark is a ways off.
"In order for us to go from here to all-time highs is going to be ten times more challenging than for us to go from 10000 to 13000. It's a quantum leap," said Kenny.
Ablin seconded that opinion, saying it's "somewhat unrealistic" to believe the Dow could set a new record high this year.
Then again, if Iran and Israel avoid a conflict that causes an oil spike, the eurozone returns to relative calm and monthly employment numbers continue to impress, all-time highs aren't unthinkable.
After all, the Nasdaq Composite, fueled by Apple's (NASDAQ:AAPL) torrent pace, has already surpassed its '07 levels and returned to levels unseen in 11 years.
"I think this could be a 2003-type year where everybody was sort of bracing for the big pullback or the shoe to drop and the market ended up going through the roof. It was a huge year," said Aucoin, referring to the S&P 500's 26.4% surge that year.