Lowe's looks to keep up with Home Depot as 4Q earnings loom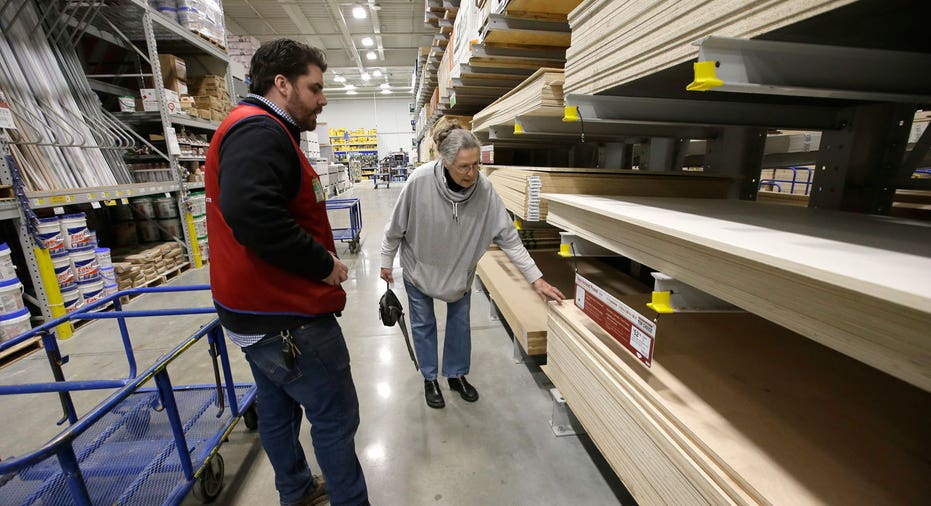 Lowe's will report quarterly earnings Wednesday after rival Home Depot continued to impress Wall Street with robust sales growth.
Sales at Mooresville, North Carolina-based Lowe's have trailed Home Depot in recent quarters. But both retailers have benefited from the housing market's recovery, which has driven spending on household items and do-it-yourself projects.
Analysts expect Lowe's to report fourth-quarter earnings per share of 86 cents, which would match the company's results from a year earlier. Revenue is projected to slip about 2.9% to $15.33 billion.
Lowe's results for its fiscal fourth quarter will be stacked up against its bigger rival. Home Depot, the largest home-improvement retailer in the U.S., beat Wall Street's estimates for both earnings and revenue in the last quarter. The Atlanta-based company's revenue jumped 7.5% to $23.9 billion, while sales at stores open at least 12 months rose 7.5%.
Morgan Stanley analysts said the market has been skeptical that Lowe's can close the gap with Home Depot on profit margins, but the investment bank recently raised its price target for the company's shares to $115. Activist investor D.E. Shaw Group reached a deal last month to put two directors on Lowe's board, including a former Home Depot board member.
Lowe's has generated solid same-store sales growth and improved its e-commerce business over the past several years, but the retailer "has a uniquely tough comparison relative to [Home Depot] whose stellar execution and track record is unparalleled across retail," the analysts wrote in a note to clients.
Lowe's quarterly earnings report comes as the company prepares for the critical spring season. The company announced in January that it will hire about 53,000 seasonal employees—8,000 more than last year—signaling a busier spring for its home-improvement stores. Home Depot will fill more than 80,000 positions, consistent with its seasonal plans for 2017.
Analysts will also be watching for Lowe's outlook, given expectations that mortgage rates will tick higher. Home Depot executives said they don't expect higher rates to adversely affect the housing market, noting that strong home prices will continue to support home-improvement spending.