Lower drug prices burn pharma companies, benefit consumers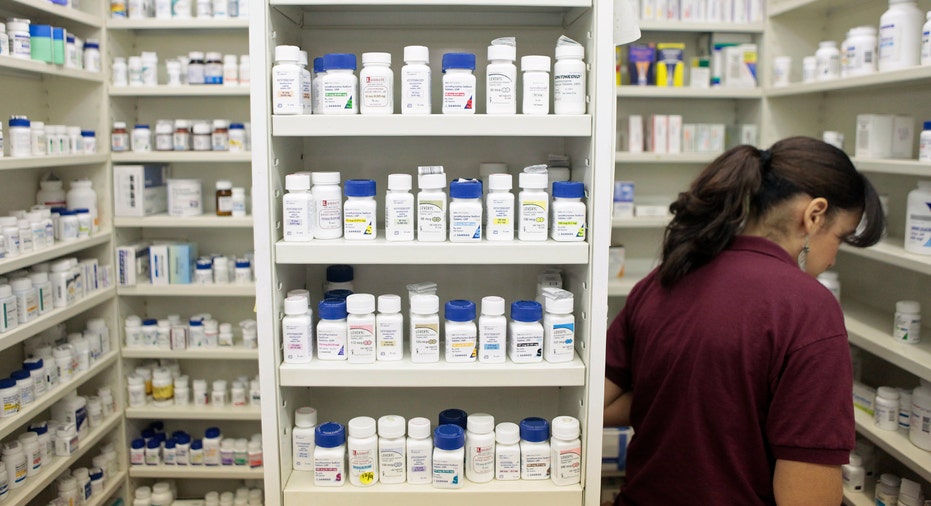 EpiPen maker Mylan (NASDAQ:MYL) reported second quarter earnings this week, listing increased generic drug competition stemming from the FDA's reorganization efforts as one reason for missing Wall Street expectations – a trend that could be detrimental for pharmaceutical companies in the U.S., but good for consumers.
"Increasing access to generic drugs is a top priority for the FDA as part of its efforts to address the increasing price of drugs," an FDA spokesperson said in a statement to FOX Business Thursday. "The agency is committed to pursuing ways to streamline the generics drug review process – reducing the number of review cycles necessary, [enhancing] development and review of complex generic products, and [combating] "gaming" that frustrates and delays generic competition."
On Wednesday, Mylan CEO Heather Bresch said the company saw "increased competition resulting from [the] FDA's focus on accelerating the approvals of third, fourth, or fifth generics." On the other hand, the company said a lack of emphasis on improving approval times for first generics or "more complex and niche products" is due to the agency's reorganization—aimed at improving the drug approval process. Mylan issued a more conservative outlook on the company's financial performance moving forward due in part to the falling prices of generic drugs.
And that pain, stinging pharmaceutical companies in the U.S., could continue for the foreseeable future as the FDA commits itself to increasing competition.
"Speeding the approval of generic medicines and approving more of them will help competition and ultimately help hold down costs for patients," Holly Campbell, senior director of communications at PhRMA—the leading trade group representing U.S. companies in the pharmaceutical industry, told FOX Business Thursday. "The FDA is focused on promoting a competitive marketplace that works for patients."
The FDA told FOX Business Thursday that it is not only approving more generic drugs than ever before, but that it expects to achieve record high approvals this year.
However, lower prices, while beneficial to consumers, could spell trouble for pharmaceutical companies.
Last week, generic drug maker Teva (NYSE:TEVA), said price erosion and a higher volume of FDA approvals negatively impacted its business performance. Shares of the drugmaker plunged 18% following the announcement of second quarter earnings that missed analyst expectations.
Last month, Novartis' generic drug branch, Sandoz, reported that sales fell 15% in the United States during the second quarter due to pricing pressure in the generic drug retail sector.
"The whole sector in generics is feeling pricing pressure in the U.S. and this has been clearly shown in IMS data, which shows high single-digit decline," Richard Francis, Sandoz CEO, said during the company's most recent earnings call. "We see pricing pressure as a way of life, particularly in the generics business, particularly in the U.S."
AbbVie had no comment on the FDA reorganization. Merck, GlaxoSmithKline, Eli Lilly and Amgen did not return FOX Business' requests for comment by the time of publication.