Lockheed Martin's $800M THAAD missile defense system put to the test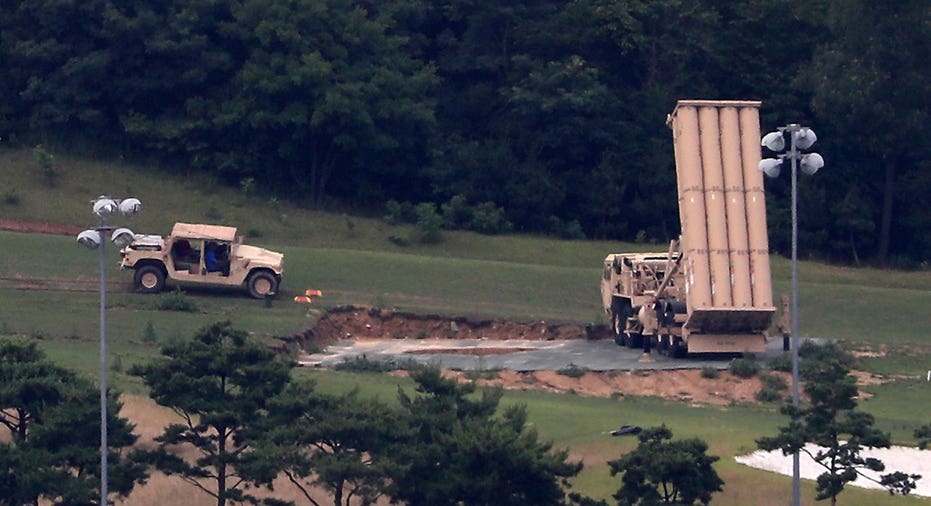 The U.S. military ran a successful test of Lockheed Martin's (NYSE:LMT) THAAD missile defense system on Tuesday.
The Terminal High Altitude Area Defense (THAAD) is an anti-ballistic missile system designed to intercept both short- and intermediate-range missiles with a range of up to 1,860 miles. The Pentagon had planned on conducting a test launch since June, but Monday's test came just a week after North Korea successfully tested an intercontinental ballistic missile (ICBM).
The U.S. Missile Defense Agency (MDA) said a THAAD battery located in Kodiak, Alaska, intercepted a ballistic missile target launched from an Air Force cargo plane north of Hawaii. Soldiers from the 11th Air Defense Artillery Brigade of Fort Bliss, Texas, weren't told of the launch time in advance.
"I couldn't be more proud of the government and contractor team who executed this flight test today," Missile Defense Agency Director Lt. Gen. Sam Greaves said in a statement.
Lockheed Martin is the primary defense contractor for the THAAD program. Boeing (NYSE:BA), Raytheon (NYSE:RTN) and Honeywell (NYSE:HON) are among the supporting contractors. A single THAAD battery reportedly costs $800 million.
The THAAD system has a 100% success rate since 2005, according to Lockheed Martin's website. The MDA said it has now conducted 14 successful intercepts in 14 attempts.
"The THAAD element provides a globally-transportable, rapidly-deployable capability to intercept ballistic missiles inside or outside the atmosphere during their final, or terminal, phase of flight," the MDA said.
The U.S. had begun installing a THAAD battery in South Korea earlier this year, but the South Korean government suspended its deployment amid protests in the country.
In May, the U.S. shot down an ICBM using a ground-based intercept system, the first such test in history.