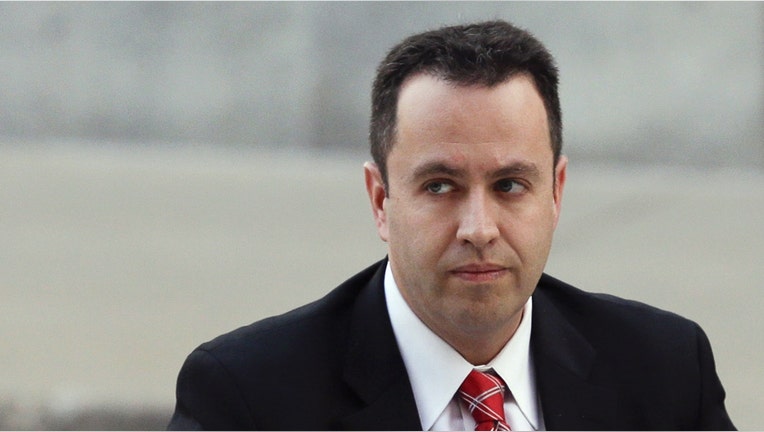 An Indiana state judge threw out a lawsuit by the former wife of longtimeSubway pitchman Jared Fogle, who accused the sandwich chain of continuing to use the now-imprisoned Fogle as its spokesman after learning about his sexual interest in children.
Judge Matthew Kincaid of the Boone County Superior Court said in an order dated Tuesday that he lacked jurisdiction to hear Kathleen McLaughlin's claims against Subway and its parent company, Doctor's Associates Inc.
Kincaid said this was because Indiana had not been a "focal point" of the alleged misconduct by the defendants, which operated mainly outside the state. Subway is based in Milford, Connecticut.
Lawyers for McLaughlin and Subway did not immediately respond on Wednesday to requests for comment. Subway itself had no immediate comment.
Fogle, 40, is serving a 15-year, 8-month term at a Colorado federal prison after pleading guilty in 2015 to distributing child pornography and traveling for paid sex with girls.
He became famous after losing more than 200 pounds (91 kg) through exercise and eatingSubway sandwiches, and had been a Subway spokesman over a 15-year period.
McLaughlin, who divorced Fogle in 2015, claimed that Subway had received at least three reports suggesting his sexual interest in children yet kept promoting him, including in a campaign using the likenesses of her and their two children.
But the judge said that claim did not belong in his court, even if Subway viewed McLaughlin as a means to "ground their valuable pitchman" and depict his "wholesome" life.
Assuming that McLaughlin and the children were harmed in Indiana by Subway's "callousness at the foreseeable impact upon their lives from their husband/father being exposed as a pedophile," there remained no showing that the company "directed conduct" toward that state, Kincaid wrote.
(Reporting by Jonathan Stempel in New York; Editing by Leslie Adler)