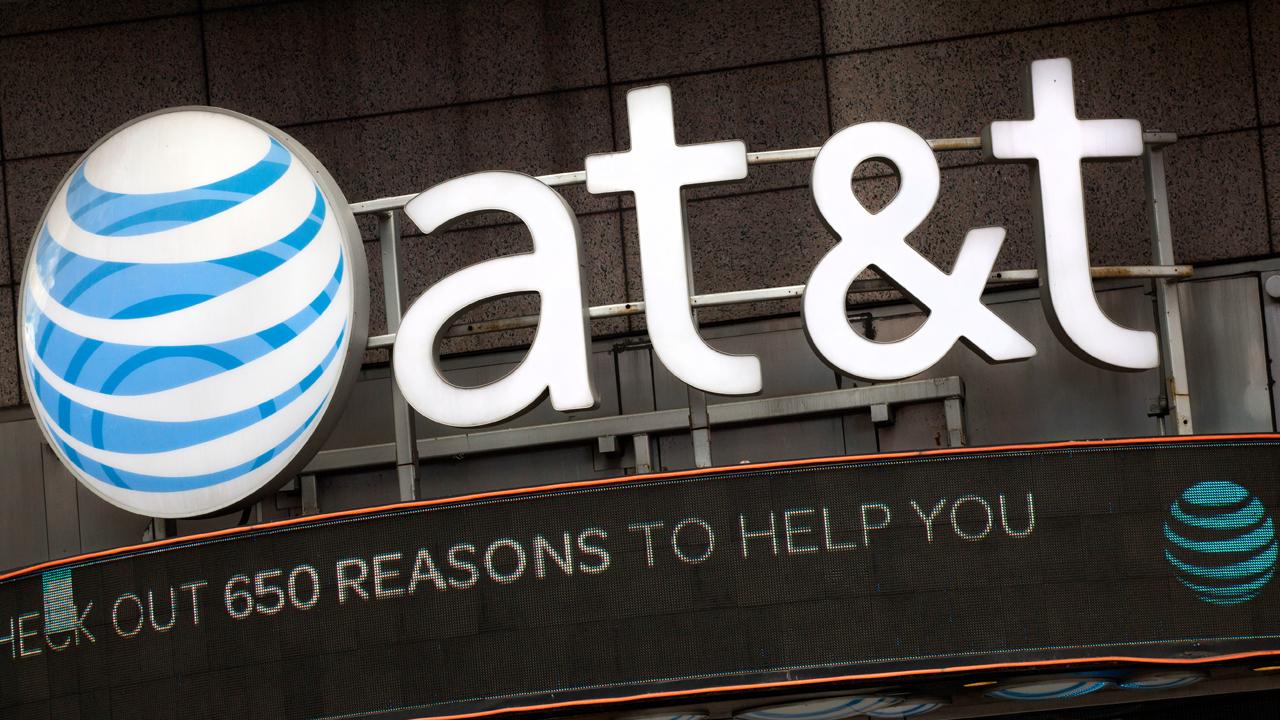 The Justice Department is expected to file a lawsuit Monday challenging AT&T Inc.'s (NYSE:T) proposed acquisition of Time Warner Inc. (NYSE:TWX), according to people familiar with the matter.
The companies are expected to fight the lawsuit, a move that would leave the fate of the transaction in the hands of a judge.
AT&T's deal for Time Warner was valued at $85 billion when it was announced in October 2016, just weeks before the presidential election, as one of the largest media deals ever.
The outcome would determine the success of AT&T's plans to transform itself into a media giant that combines a far-reaching wireless and video distribution network with such sought-after content as Time Warner's HBO and its Turner cable networks.
The case also would be an important test of whether courts will bless a rare and ambitious government challenge to a merger of complementary companies that don't compete head-to-head. The Justice Department hasn't litigated this type of case in decades, and it likely would raise issues that the current generation of judges haven't confronted.
Randall Stephenson, the chief executive of AT&T, has said the idea "borders on comical" that his company would be too powerful after the merger. The deal's terms remain binding through April 22.
On Monday, AT&T's general counsel called the expected suit "a radical and inexplicable departure from antitrust precedent," and said the company is confident the courts will reject the government's claims.
Conservative antitrust enforcers have tended favor a lighter touch in challenging mergers. The usual predictions, however, have been uncertain in light of the populist tone of President Donald Trump's administration.
Shortly after the deal was announced, the then-candidate pledged his administration would block the transaction if he won the White House. The president also continues to criticize CNN, part of Time Warner, including on Twitter last week when he called the news network a "loser."
The Justice Department's new antitrust chief, Makan Delrahim, has said repeatedly that the White House didn't influence the department's decision-making process, but critics say the president's comments have muddied the waters for the department's case.
AT&T shares closed up 0.4% Monday and Time Warner shares were down 1.2%.
Antitrust enforcers during the Obama era brought a series of notable merger cases and won most of them in court.
The AT&T case would be different than the typical merger case in which the government seeks to challenge a proposed deal that would combine two direct rivals. Here, AT&T is seeking to vertically integrate its wireless and pay-TV capabilities with Time Warner's portfolio of video content, from the Warner Bros. studios to channels including HBO, CNN, TNT and TBS.
AT&T executives have long thought a sprawling company that combines wireless service, video distribution and media content would be better positioned to withstand the falling prices hurting its landline business and, more recently, its cellphone operations.
Antitrust experts generally believe that mergers combining suppliers and distributors have the potential to create efficiencies that are good for consumers, and AT&T argues its deal fits this mold. Advocates for strong antitrust enforcement have said vertical deals can be a threat to competition, particularly in markets that are already concentrated.
AT&T is counting on the idea that customers bundling cellphone, pay-TV and internet service, perhaps with a few standalone subscriptions to premium channels like HBO and Cinemax, are less likely to drop any of those services.
For Time Warner, the deal could mark a lucrative exit at a time when the traditional pay-TV business is being upended by streaming services and consumers' demands for cheaper ways to watch programming when and where they want.
Time Warner sees the combination with a major distributor like AT&T -- which has millions of wireless subscribers and satellite-TV customers -- as an opportunity to give viewers more flexibility. In the year since the proposed deal was announced, threats against traditional pay-TV have only become more clear. Consumers are canceling pay-TV subscriptions at an accelerating pace and technology companies like Netflix and Amazon have become major forces in the production of original content.
The sale of Time Warner has in many ways been years in the making. Time Warner CEO Jeff Bewkes had meticulously pared the company's assets, spinning off Time Warner Cable, AOL and the Time Inc. magazines, leaving behind entertainment-focused businesses that were alluring to potential buyers.
Time Warner would be entitled to a $500 million breakup fee if AT&T were to lose in a court case or scrap the deal to avoid a legal fight. Mr. Stephenson has dismissed the idea of walking away, given what the company considers its strong legal position.
The legal challenge would be the culmination of a yearlong process in which the Justice Department scrutinized the transaction, first in the waning days of the Obama administration, then under the Trump administration for much of 2017.
Few analysts initially believed the Justice Department would sue AT&T. The deal's critics spent much of the past year pinning their hopes on the government imposing tough conditions on AT&T as a price for regulatory approval.
But in recent weeks, a lawsuit emerged as a real possibility.
A turning point came in late September, when Mr. Delrahim arrived to lead the Justice Department's antitrust division after receiving Senate confirmation.
People familiar with the deliberations said the Justice Department had been contemplating for months the possibility of bringing a case. But Mr. Delrahim moved the department more aggressively in that direction.
Mr. Delrahim, who had been serving as a deputy White House counsel, brought to the department a strong aversion to approving mergers based on commitments by companies to refrain from particular conduct that could hurt competition.
The Obama-era Justice Department accepted these "behavioral" remedies in 2011 when it allowed Comcast Corp. to take control of NBCUniversal, a deal that created the kind of integrated powerhouse AT&T is now seeking to match.
The Comcast settlement required the company to license its programming to online video distributors and barred it from using its influence to retaliate against rivals.
Some consumer advocates and industry participants have said the Comcast settlement was ineffective, a view shared by some in the Justice Department.
Mr. Delrahim this month told AT&T executives he wouldn't approve the Time Warner acquisition based on a Comcast-style settlement. He told the company it would have to sell assets instead, such as Time Warner's Turner division or AT&T's DirecTV satellite arm.
AT&T rebuffed the request to make major structural changes to its deal and instead ramped up its preparations for court.