Jobs Report Dashes Recovery Optimism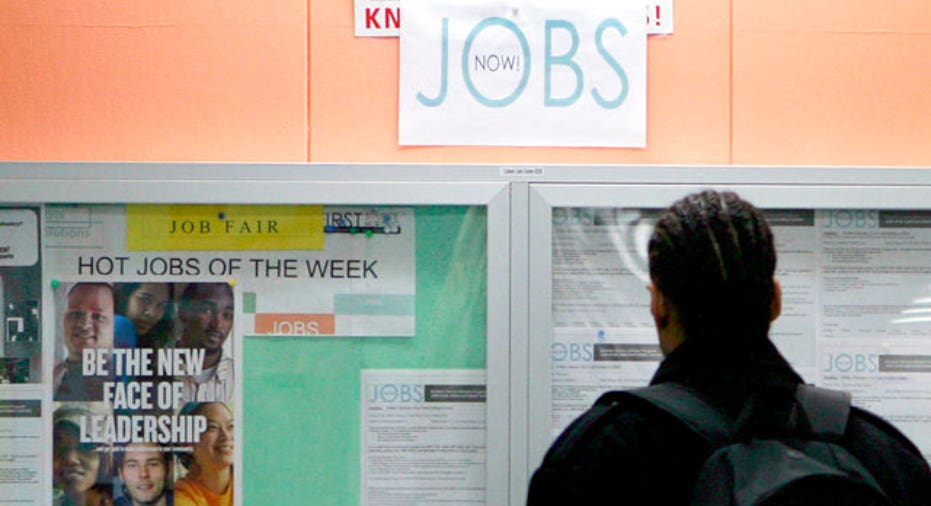 The unemployment rate jumped unexpectedly higher in June as U.S. job growth was virtually non-existent.
Any hope that the economic recovery was temporarily scuffling seems to be crushed in lieu of a much more pessimistic view.
The U.S. added just 18,000 nonfarm jobs last month, according to Labor Department data released Friday. It was the worst labor report in nine months.
The June jobs report was a shocker. It was far worse than expected, and weak on all key dimensions job creation, unemployment, the length of the workweek, and hourly earnings, said Nigel Gault, chief U.S. economist at IHS Global Insight.
Economists had been forecasting growth in the area of 90,000 jobs, and some even raised their predictions after payroll company ADP issued a relatively optimistic forecast of growth between 125,000 and 175,000.
But ADP was way off.
The unemployment rate jumped to 9.2% from 9.1% a month earlier.
Moreover, the government revised April and May payroll figures downward to reflect the fact that 44,000 fewer jobs were created than earlier reported.
Stock markets fell sharply on the disappointing report, with the Dow Jones Industrial Average down nearly 130 points in morning trading.
The numbers were so bad President Obama felt it necessary to comment on them during remarks from the White House.
Todays job report confirms what most Americans already know -- we still have a long way to go and a lot of work to do, he said. The economy as a whole just isnt producing enough jobs.
Obama offered a handful of ideas to kick start moribund housing and construction markets. He also said streamlining the patent procedure could help entrepreneurs.
Its widely believed that Obamas re-election hopes are directly tied to the economic recovery, and there is no better measure of economic recovery than job creation. There are 14.1 million Americans out of work, and many more struggling to get by with low paying or part-time jobs. Polls show job creation is a top issue for voters.
In addition, the plunging value of homes has left many Americans fearful for their financial futures.
For most of the first half of the year, the economic recovery has been slowing. But economists and many fiscal policy makers in the U.S. notably Federal Reserve Chairman Ben Bernanke have blamed the slowdown on temporary factors.
Namely, rising commodity prices due to political unrest in the Middle East which threatened oil supplies and drove up the price of fuel, the March earthquake and tsunami in Japan which disrupted global supply chains, and severe weather in many areas of the world including flooding and tornadoes in the Midwest.
But Fridays June jobs report seems to indicate that the problems are not transitory, the buzzword among economic optimists, but rather systemic.
Supply-chain disruptions and bad weather are unconvincing as explanations for the extent of the weakness. A delayed response to the cumulative impact of surging commodity costs during the first half of the year is a more plausible explanation, but this report has dashed hopes that the economy was about to accelerate again now that those costs have eased back, Gault said.
The private sector added 57,000, accounting for all the jobs created, with government employment shrinking 39,000 because of fiscal problems at local and state governments.
Construction employment fell 9,000 last month after declining 4,000 in May. Government employment declined for an eighth straight month as financially strapped municipalities and state governments slashed payrolls to cut budget deficits.
Economists say between 125,000 and 150,000 new jobs need to be created each month just to absorb new labor force entrants.
Meanwhile, the average workweek fell to 34.3 hours from 34.4 hours as frightened employers scale back hours.
Its not pretty.