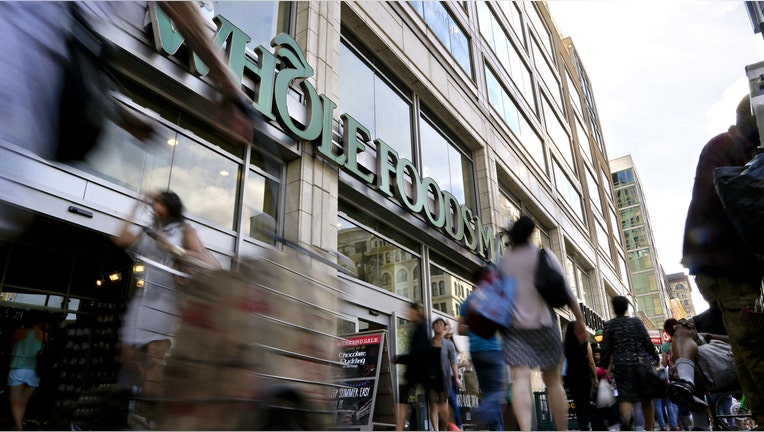 Last year was less than stellar for Whole Foods (NASDAQ:WFM) thanks to increased competition, a pricing debacle in New York and a layoffs announcement. As a result, the company's bottom line has taken a hit.
After the bell on Wednesday, investors will get a look at whether the company, which will report fiscal first-quarter earnings, put its missteps behind it and how well it can bounce back on the promise of experimental endeavors.
"This is going to be the big test for them," Joe Agnese, analyst at S&P Capital IQ said. "They've had sales slow down and they've undertaken a number of initiatives to try to rejuvenate growth; some of those are long-term, some are short-term."
The primary cause for concern among analysts has been stagnant comparable-store sales growth. Estimates compiled by FactSet forecast a decline of 2.1% for the quarter.
The slowdown in comp-sales growth is the result of fierce competition to target the rapidly expanding natural/organic market. In addition to direct competitors like Trader Joe's, Whole Foods has also been taking hits from big box stores like Costco (NASDAQ:COST), Wal-Mart (NYSE:WMT) and Kroger (NYSE:KR), all of which are continuously expanding their natural and organic offerings.
According to an Organic Trade Association report, consumer demand for organic products has increased every year since the 1990s by double digits. Organic sales grew from $3.6 billion in 1997 to over $39 billion in 2014.
But the popularity of natural and organic offerings has been both a boon and a drag for Whole Foods. Perhaps one of the most high-profile hits for the company came in July when a New York City Department of Consumer Affairs (DCA) investigation found the company routinely overcharged for pre-packaged foods at some of its stores. A similar investigation in California also found pricing irregularities.
Then, in September, Whole Foods announced it was laying off 1,500 employees.
While these incidents no doubt threaten the reputation and credibility of Whole Foods, Agnese notes that they likely will not impact the brand going forward.
"I don't think it's going to have a long-term impact unless there's something that's recurring -- which I don't expect to happen."
Whole Foods, Whole Paycheck?
Whole Foods was long ago given the moniker "Whole Paycheck" to echo the sentiment of shoppers who felt the store was an unaffordable luxury. The company may finally be getting the hint that it needs to pay more attention to pricing and expenses in order to keep up with competitors.
In addition to layoffs as a cost-cutting measure, the company announced in November a new capital allocation strategy, which includes a $1 billion share repurchase program.
"I expect to see going forward that they're going to pay a lot more attention to costs across the board," Agnese said.
As previously reported by FOXBusiness.com, the company plans to open lower-cost versions of its stores called "365 by Whole Foods Market," which stems from the in-house "365 Everyday Value brand."
Whole Foods says three 365 stores are expected to open in 2016, and up to 10 are expected to open in 2017.
What's more, the company is currently testing out a Whole Foods Market Rewards card program in Philadelphia-area stores, which allow customers to earn points that they can redeem for free products and discounts.
Variables outside Whole Foods' control that may also give it a financial boost are food deflation and increased consumer spending. Data provided by the USDA show a recent decrease in producer prices for items including meat, eggs, dairy and produce.
"Whole Foods operates only within the U.S. They should benefit more from consumers spending more money. And I think consumers have been trading up to eating more prepared foods and eating out more often," Agnese said.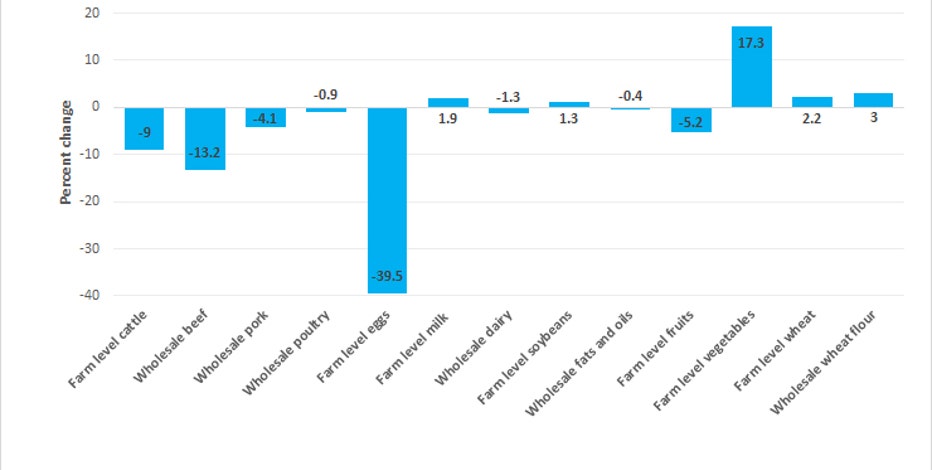 Perhaps in an effort to capitalize off consumers eating out more often, Whole Foods recently appointed well-known corporate chef, Tien Ho, as global vice president of culinary and hospitality. In this role, he will lead the Prepared Foods and Bakery team.
Whole Foods will release its results after the closing bell on Wednesday. Wall Street has forecasted adjusted earnings per share of 40 cents on revenue of $4.81 billion. Shares have dropped more than 44% in the last year.