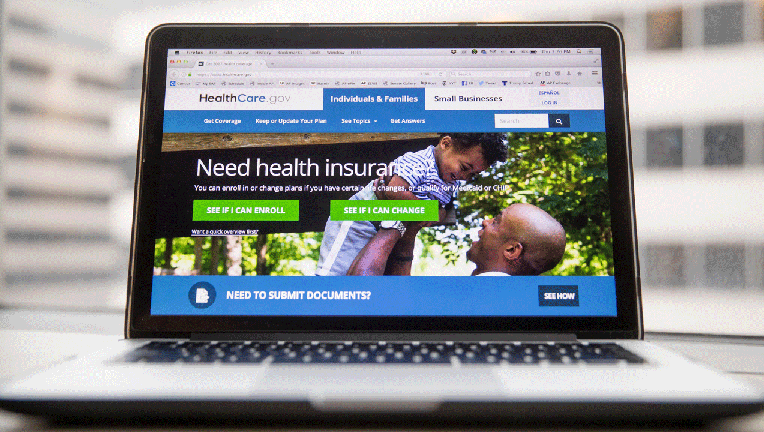 U.S. health insurers want the federal government to shell out billions of dollars to continue funding for ObamaCare subsidies in order stabilize the insurance marketplace.
Major insurers selling coverage in the Affordable Care Act markets say the government has to keep funding cost-sharing reduction subsidies, or discounted care provided to low-income individuals. Those payments, estimated at $7 billion a year, have been challenged by Republicans in court, and President Donald Trump isn't offering any guarantees for that money beyond this month.
On Wednesday, Anthem CEO Joseph Swedish said his company was weighing participation across multiple states in 2018 largely based on the continuation of these payments.
"There are still many areas of marketplace uncertainties, principally, cost-sharing reduction subsidy funding that make it challenging to be comfortable with the level of predictability of a sustainable marketplace," Swedish said. "If we aren't able to gain certainty on some of these items quickly, we do expect that we will need to revise our rate filings to further narrow our level of participation."
Insurers also want the government to pour money into a fund that helps them cover expensive claims they're seeing in the individual insurance market, where they have had a hard time attracting healthy customers to balance bills from the sick. About $15 billion annually through 2019 would help, the National Association of Insurance Commissioners told congressional leaders in a letter sent last week.
If the government fails to deliver, insurers have powerful leverage: They don't need these markets as much as the markets need them.
They could jack premiums as much as 20 percent to make up for the lack of funding or they might pull back, leaving even fewer choices in markets that have already grown thin in many pockets of the country.
Insurers with deep roots in their communities are reluctant to leave markets, but individual insurance generally amounts to a small slice of their business, especially compared to more lucrative and stable elements like employer-sponsored coverage. And most companies are doing well overall. Publicly traded insurers like Centene Corp. and the Blue Cross-Blue Shield insurer Anthem Inc. reported better-than-expected second-quarter profits this week.
The Associated Press contributed to this report.