Hundreds May Join Mylan Class-Action Suit for EpiPen Price Gouging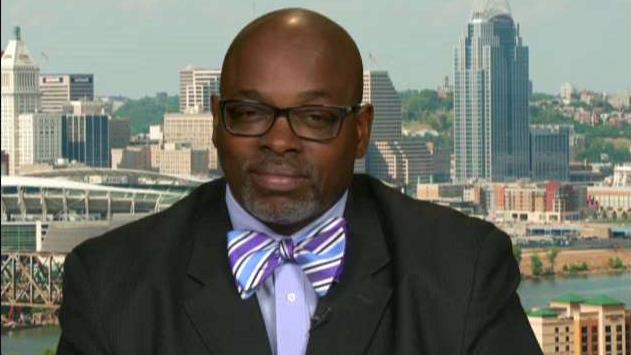 Continue Reading Below
Advertisement
Lewis filed the suit Tuesday in the Hamilton County Clerk of Courts Office on behalf of Lynda Bates, the mother of a child who suffers from severe peanut allergies. The suit alleges there is no legitimate reason for the price increase. Lewis also cites the Ohio Consumer Sales Protection Act which states Ohioans have a right to be free of price-gouging, particularly in the case of medically necessary pharmaceuticals.
Lewis says that issue is at the heart of his case. "Mylan has injured not only the Ohio consumer but the American consumer because .. this autoinjector is not something you might want to have or should have. You've got to have it. It's life saving," Lewis told FBN.
Lewis has company. On the same day he filed his paperwork in Ohio, New York Attorney General Eric Schneiderman launched an investigation into alleged anti-competitive practices by Mylan to strong-arm schools by forcing them to agree not to buy any competitor's product for at least a year.
Schneiderman said in a statement, "No child's life should be put at risk because a parent, school, or healthcare provider cannot afford a simple, life-saving device because of a drug-maker's anti-competitive practices. If Mylan engaged in anti-competitive business practices, or violated antitrust laws with the intent and effect of limiting lower cost competition, we will hold them accountable."
Some members of the United States Senate want to do the same. Senator Charles Grassley (R-IA) heads the Senate Judiciary Committee. Grassley began demanding last month that the company rationalize the price-hikes. After hearing from constituents before the start of the school year, Grassley, along with Senators Amy Klobuchar (D-MN), Mark Warner (R-VA) and Richard Blumenthal (D-CT) began calling for the Federal Trade Commission to investigate whether Mylan violated anti-trust laws by dramatically raising the price.
Phone calls to Mylan by FOX Business have not been returned.
Mylan and its CEO Heather Bresch have come under fire for the price change specifically because the cost of a single dose of epinephrine runs about $1 dollar. Mylan holds the patent on the auto-injector device which some experts indicate costs just $4 dollars to manufacture. Mylan purchased the company that makes EpiPen in 2007 and promptly began raising the price while simultaneously lobbying Washington to require that schools, hospitals and businesses keep the device on hand. Mylan's near-monopoly on the device has enabled it to ramp up the price without much question, until now.
After outrage hit a fever pitch in late August, Mylan tried to quell the fury by offering a savings card that would grant some consumers a 50% discount, however only commercially insured patients who pay full price will get that discount. Lewis says Mylan must go further.
"[We want to] get them to wake up and do the right thing for the American consumer, and that is to reduce their prices immediately. Not next week, not with a coupon, but drop those prices now ... anyone that's been forced to pay the difference, refund the difference, right away."
The Ohio case will be closely watched. The plaintiff/plaintiffs must ask a court to certify the case as a class-action before it can proceed.
The entire issue is complicated by the fact that the Food and Drug Administration has so far rejected competitors' products. In March, the FDA rejected Teva Pharmaceuticals' product, citing "certain major deficiencies."
While the competitive landscape clearly favors Mylan for now, accusations and questions mount about how the Pennsylvania-based company has handled its near-monopoly. FOX Business has learned that the company is also being probed over whether it shortened the expiration date of the EpiPen from 2 years to one year, hence forcing patients to more frequently shell out hundreds of dollars.
Mylan (NASDAQ:MYL) stock, which stood at $50 a share August 9th, closed Friday at $39.89.