Hormel Foods Reports Higher Profit, Lifts Guidance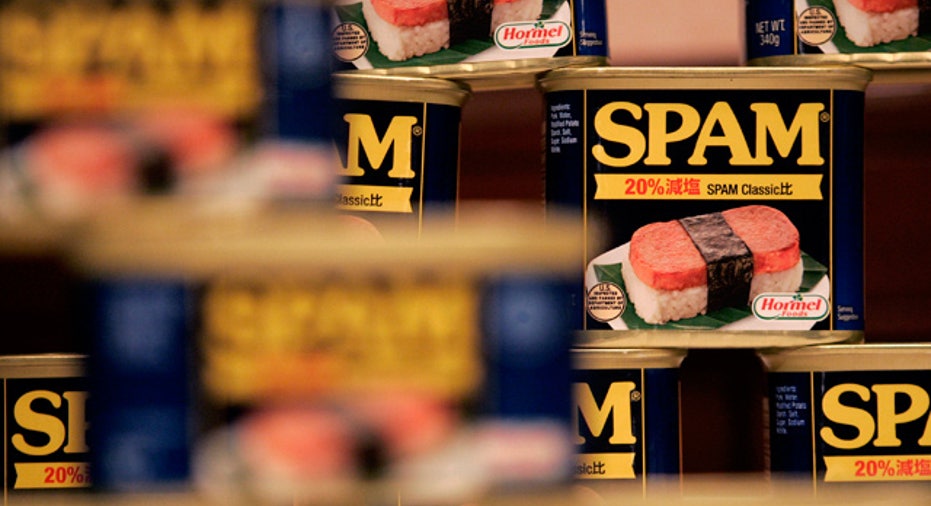 Hormel Foods Corp. boosted its guidance for the year as profit in the most recent quarter shot up 37% on strength from its refrigerated foods, grocery products and specialty foods segments, as well as "positive momentum" at Jennie-O Turkey Store.
Shares of Hormel, which have added 22% over the past three months, jumped 5.4% to $43.73 in premarket trading.
For 2016, the company now anticipates earnings of $1.50 to $1.56 a share, up from previous guidance for $1.43 to $1.48 a share.
"We expect favorable input costs to continue for refrigerated foods, grocery products and specialty foods, while we look for pork operating margins to moderate as the year progresses," Chief Operating Officer James Snee said.
He said turkey production—dented by last year's bird-flu outbreak—is on pace to return to normalized levels by the end of the second quarter and the international segment is expected to improve with increased sales of Skippy peanut butter and Spam products.
In the fiscal first quarter, the addition of the Applegate business, as well as growth in Old Smokehouse and Hormel products, pushed sales in refrigerated foods up 2%.
Sales slipped 4% in the grocery division, with overall softer results lifted partly by strong performance from Hormel bacon toppings and Wholly Guacamole dips.
The Jennie-O Turkey Store segment's profit declined 2% and sales were down 15%, as previously lost flock created considerable volume shortfalls in plant operations and sales.
Over all, Hormel, which also makes Muscle Milk, reported earnings of $235.1 million, or 43 cents on a share, up from $171.7 million, or 32 cents a share, a year earlier.
Excluding charges relating to the closure of its Stockton, Calif., manufacturing facility and the company's exit from international joint venture businesses, adjusted earnings were 35 cents a share.
Revenue slipped 4.3% to $2.29 billion for the quarter ended in January.
Analysts surveyed by Thomson Reuters were expecting adjusted earnings of 37 cents a share on revenue of $2.4 billion.