Hershey's 4Q Profit Widens on Stronger Prices, Volumes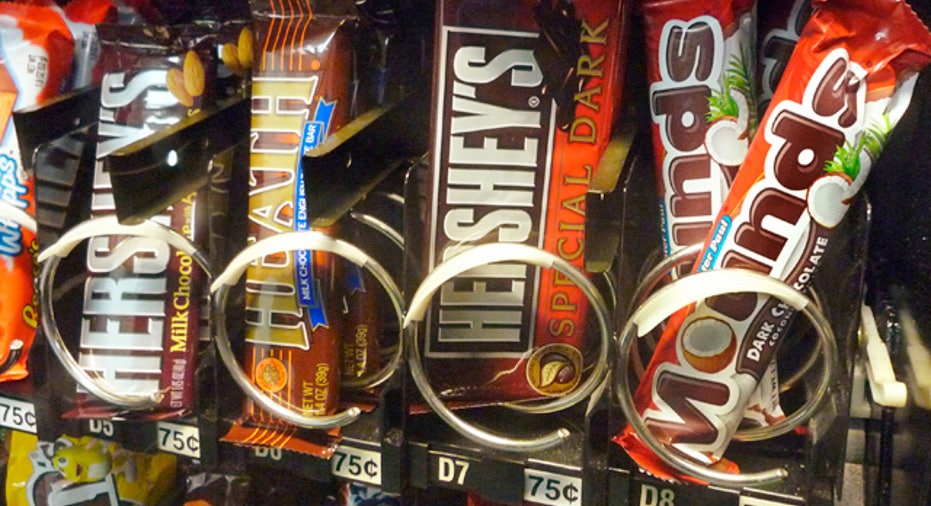 Hershey (NYSE:HSY) revealed on Wednesday a 7% gain in fourth-quarter profit, in line with expectations, as stronger global demand and improved prices in North America helped boost marketplace performance.
The Hershey, Pa.-based company posted net income of $135.5 million, or 59 cents a share, compared with $126.8 million, or 55 cents a share, in the same quarter last year. Excluding one-time items, the company earned 61 cents a share.
Revenue for the maker of chocolate and confectionery products was $1.48 billion, up from $1.41 billion a year ago. Both non-GAAP earnings and sales matched average analyst estimates polled by Thomson Reuters.
"We are very pleased with our fourth quarter marketplace performance," said Hershey CEO David West. "Our business has responded to the investments we have made, which has enabled us to continue our marketplace momentum."
West attributed the performance to stronger volumes, continued faster-paced growth in emerging markets and net price realization in the U.S., Canada and Mexico. He noted that despite uncertain macroeconomic conditions, Hershey's confectionery category continued to grow.
The results allowed the company to be flexible in its approach to category and brand-building investment through 2010 and the fourth-quarter, West said. Hershey's adjusted gross margin widened during the quarterly due primarily to favorable net supply chain efficiencies, including productivity and favorable sales mix.
On Monday the company's board of directors declared a quarterly dividend of 34.5 cents, up about 8%, payable on March 15 to shareholders of record on Feb. 25.