Hedge Funds May Pursue Human Rights Cases Against Greece: NYT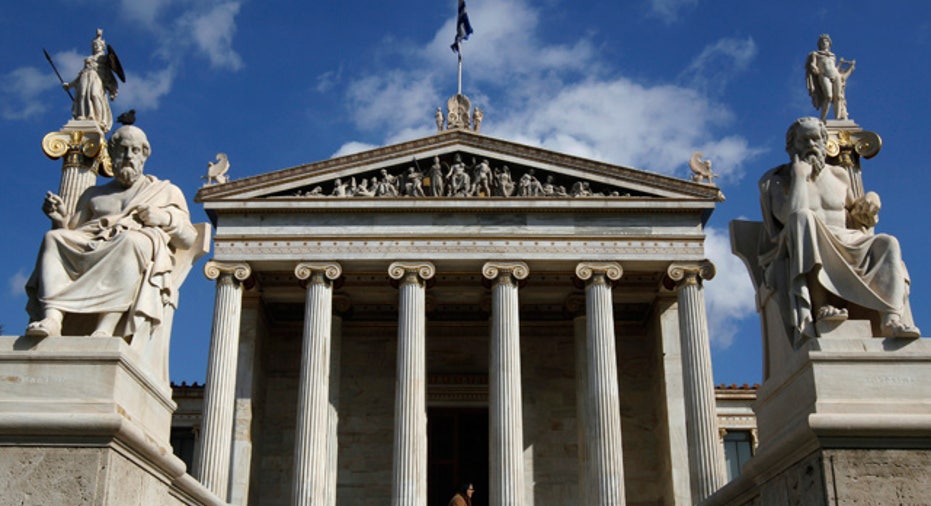 Hedge funds invested in Greek sovereign debt are reportedly considering suing Greece in a European human rights court to ensure they get their full investments back.
The New York Times reported Thursday that some hedge funds are mulling the legal tactic in response to proposals by Greek fiscal policy makers that would require all Greek bondholders to take losses as debt-burdened Greece attempts to clean up its balance sheets.
The funds would file their cases in the European Court of Human Rights, according to the report, alleging that Greece had violated bondholder rights.
Legal experts told the Times that the argument may have merit if the funds make the case that a change in the terms of repayment constitutes a property rights violation, which in Europe is viewed the same as a violation of human rights.
In October, as Greece teetered on the brink of default, the eurozone cobbled together a 130 billion euro bailout package that included a requirement that some private debt holders take a 50% haircut on their Greek bonds.
Greece is trying to shed 100 billion euros of debt by 2015.
The Times said Germany and the International Monetary Fund are pressuring Greek leaders to force bondholders to accept a 50% loss on their new bonds, as well as a lower interest rate on them. In total, the demands could mean bondholders could lose up to 70% on their investments.
"Because Greece is changing the bond contract retroactively, this can become an issue in a human rights court," Mathias Audit, a professor of international law at the University of Paris Ouest, told the Times.
The paper said it could take years before such a case actually made it to a hearing.
The Times, quoting a "senior government official involved in the negotiations," said Greece will propose to its creditors an interest rate or coupon on new bonds received in exchange for old bonds that is less than the 4% private creditors have sought.
Negotiations for restructuring Greek debt collapsed last week among strife between fiscal leaders and holders of the country's sovereign debt, threatening an upcoming 30 billion euro bailout payment and raising the risk of a Greek default.
The question of whether Greece will default and what that might mean to the 17-member eurozone and its single currency has hung over Europe since at least mid-2011. Some economists feel a Greek default would force it out of the eurozone and could threaten the future of the euro currency itself.
Others say Europe should have let Greece default a long time ago. That way European leaders could have spent more time and resources addressing similar debt problems in the larger economies of Italy and Spain.