Healthcare Industry Prepares for a Wave of M&A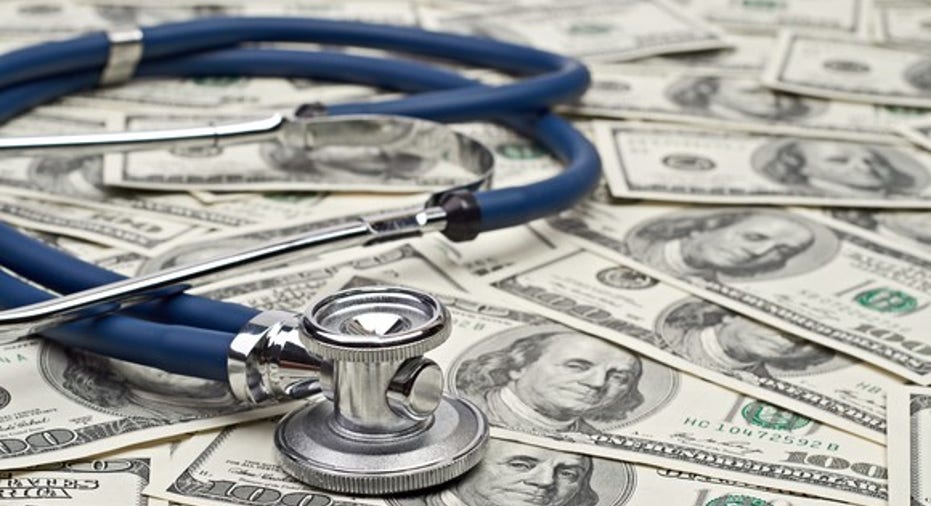 Healthcare policies and the Affordable Care Act have been hot button issues throughout the 2016 presidential race, and the corresponding concerns are now spilling over into private practices. TD Bank (NYSE:TD) recently surveyed physicians across America and found that medical practitioners are growing increasingly nervous over the future of healthcare in America.
In general, medical practices across the country are growing. Forty-three percent of respondents say they expect to increase revenue over the next two years. However, 56% of physicians are very or extremely concerned about how this election will impact the healthcare industry.
According to Dan Croft, head of healthcare practice solutions at TD Bank, physicians' top concern is reimbursement. "As far as their biggest challenge, it's timely reimbursements from insurance providers," Croft tells FOXBusiness.com.
As the financial pressures on medical practices continue to increase, there is a growing urge among physicians to sell their practice, merge with another company, or shut down altogether. Close to 20% of physicians surveyed said that they ultimately plan to sell their practice, while 14% said that they will shut down.
According to Croft, larger hospitals have historically purchased smaller, private practices. Now the industry is seeing this trend reverse, in some cases smaller practices are abandoning their hospital affiliations. While almost half of physicians surveyed said that they would consider buying into, merging or selling their practice; 73% of doctors said they're looking to do this in the next four years because of the high costs associated with running a practice.
Croft says there will be a fair amount of M&A activity in the healthcare industry during the remainder of this year, and continuing after the election.
Physicians run into trouble with their businesses because they often don't know the true value of their practice, and they also don't invest in new technologies. "If you think your business is worth $1 million and you think you can retire but it's only valued at $600,000, then you have a problem," says Croft.
What physicians should do, according to Croft, is appraise the value of their business and keep investing in the practice to make it marketable. "Some of our best performing practices have modernized offices, great facilities, great patient experiences," says Croft.
In the survey, TD found that physicians placed the greatest need for investment in new technology (48%), followed by hiring more staff (33%) and education (26%).
"Rates are at an all-time low. This is a great time to invest in your practice," says Croft.