Health-Reform Tax Dollars Hang in the Balance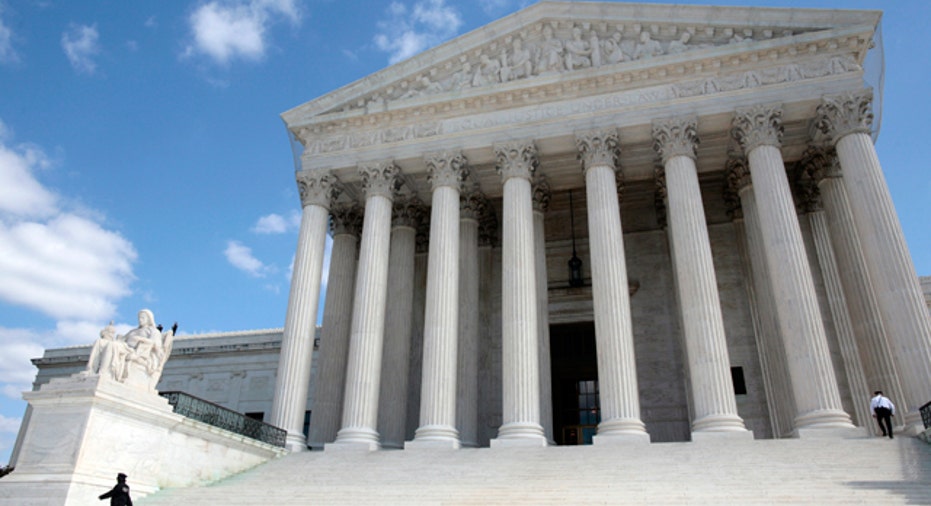 A big question hanging over the U.S. Supreme Court decision that could potentially toss health reform out the window is this: What happens to the billions of tax dollars already spent to carry out the law if parts or all of it are struck down?
A majority of the states, as well as local governments, companies and unions, have already received billions of tax dollars to enact parts of the law so far. The federal government is essentially staying mum on whether it will claw back this money on behalf of taxpayers.
"It's still in flux," says a government official who asked to remain anonymous. The Department of Health and Human Services wasn't available to comment.
Here's what's in the works:
-- State health exchanges: The Kaiser Family Foundation says the federal government to date has spent an estimated $849.2 million on the Affordable Care Act's state health insurance exchanges, sending the money to 34 states to launch on January 1, 2014.
-- Bonuses to doctors to treat Medicare seniors: Health reform has the federal government forking over 10% bonuses to most primary-care physicians who treat Medicare seniors, for a total of $560 million in 2011.
-- Doctor training: The Association of American Medical Colleges estimates that the U.S. would have a shortage of approximately 21,000 primary-care physicians in 2015. Health reform provides $250 million in new funding to support the training, development, and placement of more than 16,000 new primary-care providers over the next five years.
-- Funding for community health centers: The Robert Wood Johnson Foundation says the federal government will spend about $11 billion over five years, beginning in 2011, on school-based health centers, and to support the National Health Service Corps, which gives loans to medical students and students in health professions who vow to work under a set period in underserved areas of the country.
-- "Community transformation grants": State and local governments, as well as community-based organizations, are to set up "evidence-based community health activities." Grants are supposed to come from a slug of new funding under health reform that starts with $500 million in 2010 and hits $2 billion a year in 2015, says the Robert Wood Johnson Foundation.
-- Federal matching grants for states and local communities: Medicaid will send a matching 1% under health reform if their health "program covers certain evidence-based preventive services with no cost-sharing, including immunizations and smoking cessation products," the foundation says.
-- Obesity:  The Robert Wood Johnson Foundation says the federal government will spend another $100 million over the 2011-2016 period for states to develop "an evidence-based program for diabetes prevention, controlling cholesterol and blood pressure, weight control, and various chronic conditions related to those problems."
-- Agency for Healthcare Research and Quality: States are to set up Primary Care Extension Program Hubs, on a state or regional basis. Primary-care physicians will receive education about preventive medicine, health promotion, chronic disease management, and mental health and substance abuse services, the foundation says.
-- Health-insurance costs for early retirees: Health reform launched the temporary "Early Retiree Reinsurance Program" (ERRP), which reimburses employers and unions for a percentage of the cost of health benefits for early retirees and their spouses, surviving spouses and dependents. Congress appropriated $5 billion for this temporary program, which became effective June 1, 2010 and ends no later than January 1, 2014, when the state health insurance exchanges are set to launch. Under the program, the government will reimburse companies and unions for certain claims between $15,000 and $90,000. The taxpayer money is being spent here because "the percentage of large firms providing workers with retiree health coverage dropped from 66% in 1988 to 29% in 2009," the Health & Human Services Dept. HHS says nearly 3,000 applications were approved for this new program, the latest data available.
-- Senior prescriptions: The federal government and the drug industry have spent $3.7 billion to date on drug discounts for more than 5.2 million seniors and people with disabilities on Medicare, thanks to health reform, says the Centers for Medicare & Medicaid Services. The tax money is being spent to plug the so-called "doughnut hole" problem of Medicare's prescription drug coverage, where Medicare drug costs exceed $2,930 but are less than $4,700. Before health reform kicked in, seniors on Medicare had to pay the full price of prescription drugs once they hit a certain limit on prescription drug spending, but before the government threshold for catastrophic care coverage. Health reform seeks to completely shut the "doughnut hole" by 2020, the center says.