Hasbro's Record Holiday Quarter Lifts Shares to All-Time High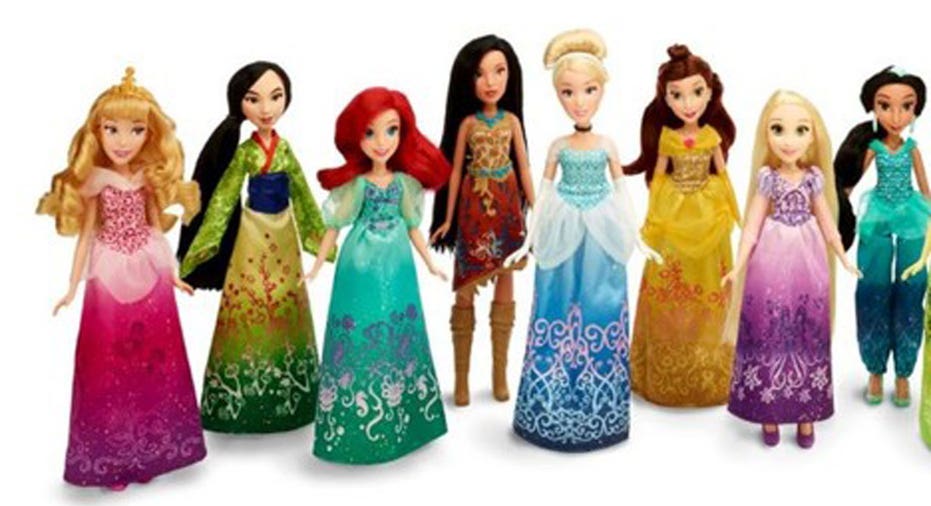 Hasbro Inc, the No. 2 U.S. toymaker, reported record holiday-quarter revenue, helped by strong demand for Disney princess dolls and board games, sending its shares up 17 percent to an all-time high.
Hasbro's sales have got a boost since the company, which has traditionally on boys' toys, won a lucrative 10-year contract for dolls based on Walt Disney Co's princesses such as Cinderella and Frozen's Elsa from Mattel in 2014.
The company, which started selling the dolls in 2016, said revenue from the girls category jumped 52 percent in the fourth quarter ended Dec. 25.
Global sales of its board games also rose 11 percent, driven by demand for its franchise brand Magic: The Gathering and also Pie Face.
The company also benefited from strong demand for dolls based on DreamWorks' "Trolls" movie, which was released in the United States in November.
HOLIDAY-QUARTER WOES
Hasbro, which had a record fourth quarter in terms of sales, is the first toymaker to report strong results despite a weak holiday selling season.
"Worries over an industry-wide slowdown following weak holiday NPD data and Mattel's recent preannounce seem overblown," Jefferies analyst Trevor Young wrote in a note.
Demand for toys rose only 5 percent, compared with the estimate of 6.5 percent, hurt by increased promotional activity, intense competition and a slump in consumer purchases in the first three weeks of December, according to industry research firm The NPD Group.
Mattel, the No. 1 U.S. toymaker, reported disappointing quarterly sales and profit in January, citing a "significant U.S. toy category slowdown in the holiday period."
Jakks Pacific Inc reported dismal holiday-quarter results in December. Retailer Toys "R" Us Inc also reported a 3.4 percent decline in same-store sales in January, highlighting a very promotional environment. (http://bit.ly/2k6dPi6)
"Broad based revenue beat suggests a slowdown in toys may not have impacted all players equally," Young added.
Hasbro's revenue rose 11.2 percent to $1.63 billion, beating analysts' average estimate of $1.50 billion, according to Thomson Reuters I/B/E/S.
Net income attributable to Hasbro rose to $192.73 million, or $1.52 per share, in the quarter, from $175.76 million, or $1.39 per share, a year earlier.
Excluding certain items, the Pawtucket, Rhode Island-based company earned $1.64 per share. Analysts on average had expected $1.12. (Reporting by Gayathree Ganesan in Bengaluru; Editing by Martina D'Couto)