Gun sales in post-election lull, but 'not all gloom and doom': Ruger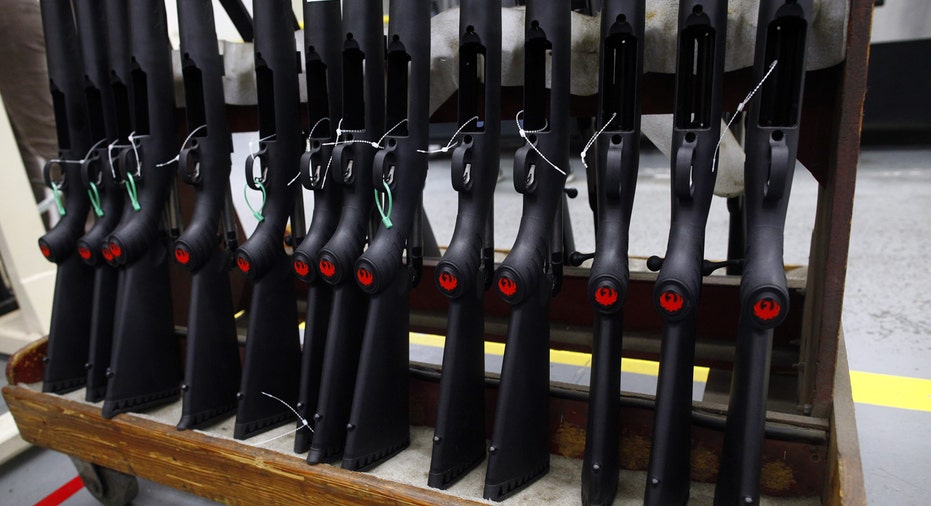 Sturm Ruger (NYSE:RGR) recorded a decline in gun sales during the second quarter, saying demand has cooled off after an election-year surge.
In a conference call with analysts on Thursday, Ruger CEO Christopher Killoy said demand slowed "considerably" compared to the same period in 2016, when gun sales got a boost from the presidential election. Last year, background checks conducted by the FBI, including purchases and permit applications, hit a record 27.5 million. The pace of background checks has slowed this year, indicating weaker consumer demand. The sales boom preceding the election likely pulled some potential 2017 sales into 2016, Killoy noted.
"I think there was a big hangover coming off the election cycle, for sure, that had to be worked off," he said.
Ruger reported second-quarter net sales that fell 22% to $131.9 million. Earnings slipped to 57 cents per share, missing Wall Street's estimates.
Hunting and outdoors retailer Cabela's (NYSE:CAB) experienced a similar trend, as weaker sales of firearms and shooting accessories weighed on the company's quarterly results. On Thursday, Cabela's CEO Tommy Millner said the company "continued to see a slowdown" in gun-related sales since the election. Cabela's reported a 9.3% drop in second-quarter sales in stores open at least a year. The firearms and shooting category was responsible for half of that decline.
Shares of Ruger were down 9.6% at $52.15 in recent trading. American Outdoor Brands (NASDAQ:AOBC), the owner of Smith & Wesson, fell 4.4%.
Despite the rough second quarter, Ruger expects consumer demand for rifles and handguns to remain strong. Killoy said the industry is returning to a normalized, seasonal pattern, and summers are traditionally a tougher period for sales. He also said retail inventories are healthier because stores limited gun orders in reaction to slower sales.
"It's not all gloom and doom," Killoy added.
Former Ruger CEO Michael Fifer, who retired earlier this year, told analysts after the election that gun sales will continue to thrive, despite some projections that President Donald Trump's support for gun rights would keep potential gun buyers on the sidelines. In recent years, gun-control proposals stoked fears of new restrictions on the federal and state levels, leading to buying sprees.
Killoy suggested that the firearm industry will continue to benefit from an influx of new customers.
"Yes, 2016 was maybe a little supercharged due to the political events going on and the election. But by and large, we're not hearing anything negative from our customer base. We're just hearing that they're taking a little bit of a breather," he said.
"We just have to encourage our customer base to get back out to the range, … enjoy the sport and get back into the store. And remember how much fun it is to start buying a few more guns for fun, not just because you think they might be banned in the future."