Gold Spike: When bad news is good news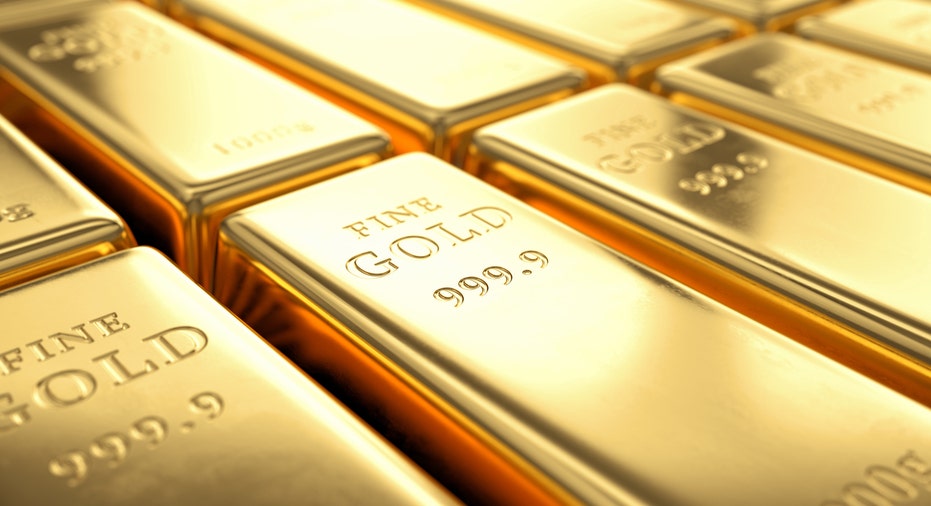 Whether it's North Korea firing a missile near Japan, historic flooding and rainfall left in Hurricane Harvey's wake or ongoing sanctions against Russia, there is no shortage of dicey situations across the globe - all of it good for gold prices.
"All this can keep gold in a new trading level near $1,300 and higher" George Gero, managing director, RBC Wealth Management, tells FOX Business. Gold is trading at the highest level since the 2016 Presidential election, hovering around $1,320 an ounce and has advanced 14% this year.
Ticker
Security
Last
Change
Change %
GLD
SPDR GOLD SHARES TRUST - EUR ACC
183.44
+1.49
+0.82%
Late Monday reports surfaced a midrange ballistic missile was fired over Japan by North Korea as detailed by Fox News. On Tuesday, President Trump warned the Kim Jong-un regime of potential retaliation saying, "All options are on the table" in a statement.
Gero also notes that, "traders all have known that an event driven rally or event driven sell-off is usually not lasting," but he argues upcoming policies in Washington D.C. among other factors that may keep pushing fresh money into gold.
A weak U.S. dollar is also supporting the gains in the yellow metal, which tumbled to a fresh 52-week low against the Euro and has lost 12% this year.
Bigger picture, some of the smart money is also recommending gold to ward off rising risks. Earlier this month, famed hedge fund manager Ray Dalio outlined his concerns in the following LinkedIn post. This excerpt includes his investment advice on August 10, 2017.
"When it comes to assessing political matters (especially global geopolitics like the North Korea matter), we are very humble. We know that we don't have a unique insight that we'd choose to bet on. Most importantly, we aim to stay liquid, stay diversified, and not be overly exposed to any particular economic outcomes. We like to hedge our bets, though we are never completely hedged. We can also say that if the above things go badly, it would seem that gold (more than other safe haven assets like the dollar, yen, and treasuries) would benefit, so if you don't have 5-10% of your assets in gold as a hedge, we'd suggest that you relook at this."
Gold, a usual hedge to inflation, has struggled to exceed the record levels of $1,888.70 reached in August 2011, as inflation remains persistently low.
"On a 12-month basis, inflation has declined recently and, like the measure excluding food and energy prices, is running somewhat below 2%," the Federal Open Market Committee noted in its June statement. Policy makers prefer inflation to be running well above that 2% level.
Suzanne O'Halloran is Managing Editor of FOXBusiness.com and a graduate of Boston College. Follow her on @suzohalloran.