Gold Retreats From Record High Above $1,900 an Ounce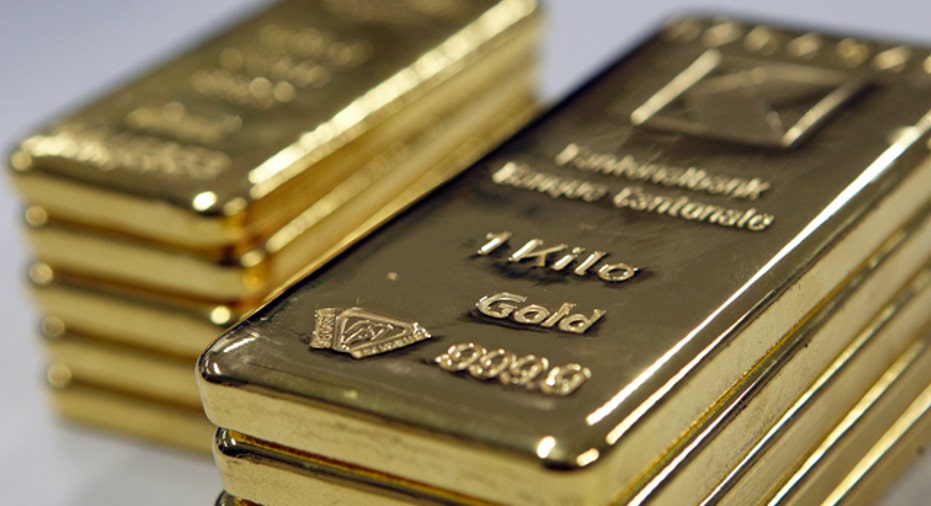 Gold prices retreated more than 1% from record highs on Tuesday as a recovery in appetite for assets seen as higher risk, such as stocks, took the steam out of a rally that many saw as overdone above $1,900 an ounce.
A hike in margin requirements for gold forwards on the Shanghai Gold Exchange also helped curb the precious metal's scorching rise.
Spot gold was down 0.8% at $1,881.40 an ounce at 1103 GMT, having hit a record $1,911.46 an ounce in Asia. The metal is still up by nearly a third this year, and is on track for its biggest one-month rise since Sept. 1999.
It rallied sharply as stock markets were battered last week by concerns over the strength of the U.S. economy and stability of the European banking sector, breaking above $1,900 an ounce on talk that further U.S. monetary easing may be announced.
But it was unable to retain those gains.
"The selling that is coming in feels much better quality than the buying that was taking it up. It is a bit frothy around these sorts of levels," said Simon Weeks, head of precious metals at the Bank of Nova Scotia in London.
"We have the same old problems and I think gold still has a role to play as a currency in its own right," he said. "But in the same way that the world became over-reliant on the U.S. dollar as a reserve currency, I think we should exercise a bit of caution in becoming over-reliant on gold."
"It has a role to play and will do for a long time to come, but whether that is at $2,000 or not remains to be seen. I don't think it needs to be as high as it is at the moment."
The hike in SGE margin requirements is also curbing some interest in the metal. Traders are eyeing potential rises in U.S. gold futures margins by CME Group, the last increase in which sparked a price correction.
"We caution that the risk of CME margin hikes is rising; the SGE announced margin hikes overnight for its forward contract," said UBS in a note.
"But even if a $150 or more pullback were to materialise, we'd strongly view it as a good buying opportunity. Quite simply, we think there are more than enough gold friendly macro variables out there."